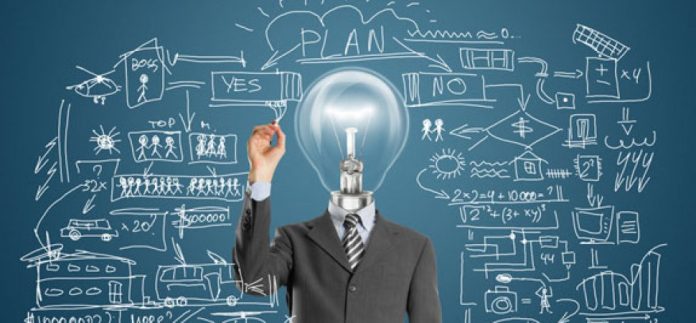 The Loyalty Summit continues to host regular weekly Loyalty Webinars with special industry expert guest speakers.
In the Loyalty Leaders Insights discussion, we went all-out and hit our panellists with tough questions on Balancing Member Value vs Program Profits, to deep-dive into serious questions that the loyalty industry is addressing.
While in the current environment, much of the world is on lock-down, and passengers are not flying – even if they wanted to; our loyalty leaders at many of the worlds airlines continue to work through the crisis.
Tackling the big tasks of balancing member value vs program profits remains an important consideration for many loyalty managers, and in this interview, I take these big questions to Nik Laming and Hubert Frach.
Hubert Frach
Former VP of Marketing, Lufthansa and Divisional SVP Commercial Operations, Emirates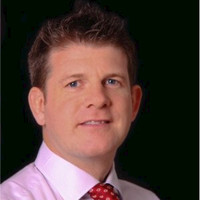 Nik Laming
The former head of loyalty Cebu Pacific Air and SVP Aimia Asia Pacific
If you missed the live webinar, you can view the recording at the bottom of the page.
---
When we think about different travellers – how important is it to identify the purchase-influencer (eg. Corporate traveller where the decision-maker may be different from the traveller)?
Hubert: It is important for all parts of the business, loyalty and commercial, to consider the decision and behavioural drivers of different customer segment's travel. This awareness is relevant for program design. True, a big chunk of managed business travel is out there where corporate travel policies play a role.
However, in that case, retaining an overlapping loyalty proposition might still serve well, it encourages wider lifestyle engagement (e.g. cobrands) and supports supplier of choice considerations for leisure travel as well as wider influence aspects. In case corporate travel policies are not rigidly driven by 'best price of the day' or 'supplier exclusivity', the options of choice are still significantly influenced by loyalty propositions, miles/points and status.
Nik: The application of an incentive will only work if the recipient has discretion or at least an influence over the purchase decision.  Where travel is dictated by a corporate or government agreement any incentive ideally should be offered to the company through the corporate sales team and could be a mix of payment terms, discount, rebate and benefits (for the travellers) offered to the company to secure the deal.  Loyalty programs have zero impact on these decisions and are duplicated and wasted effort.
There are very successful schemes targeting travel agents, corporate bookers and companies which use points and rewards but are geared to reward only a small percentage of spend.  Another approach would be to reward the traveller through the award of status points but no mileage accrual that can be used to redeem flights.  However for SME, uncontracted corporate, family and other groups I believe it is right for the incentive in the form of points or status to be given to the individuals.
Our response at GetGo to solve for the booker complaining that they are paying for everyone was to use our cobranded card to receive points on your spend and the availability of schemes where members could choose to pool and share points in groups.
Infrequent travellers present an opportunity for "on the ground" engagement, which comes with direct revenue for the program – how important is a sufficient earning velocity "in the air" to hook them in, during their initial brand engagement?
Hubert: Offering attractive, relevant and within reach reward offerings over the entire membership base is key. Velocity 'in air' is per design stronger for frequent flyers, and traditional reward tickets and upgrades are attractive to them and those members engaging in financial partnerships. The long 'tail of a program base' though, requires frequent engagement as well, the on the ground proposition has to have a stronger supplementary character from day1 of joining a program.
Here, because of lower balances, programs need to focus on the monetization of the program currency. In the airline case, positioning the mile as a credit towards a ticket purchase (cash plus mile products) is a good way to do that. In general, two concepts work well with infrequent travellers, enabling accelerated earnings for a period of time to support habitual activity and, offering a bonus to reach a reward threshold by next core or non-core activity.
Nik: The next generation of loyalty programs for LCC's and including Cebu Pacific GetGo are designed to incentivise anyone who travelled or who even just had the aspiration to travel.  The FFP focused on elite/status to look after high-value fliers still has a place in the mix but the commercial opportunity for the new breed of loyalty program business is vast.  The scale of the ecosystem for earn means that a member does not have to fly to actively participate in the program and simply the draw of future free travel provides a strong incentive.
One of the target audiences we had for GetGo was "my mum" a frequent shopper and high spender who used the equity built up in the loyalty program to fly once or twice a year.  In developing markets, only a very small percentage of the population (for example 2% in the Philippines) travel frequently.  However, there is a growing middle class of people who love the concept of travel but may only do so once a year or even 2-3 years.  The concept is to use the desire to travel as the hook and have a broad ecosystem of partners (and organic businesses) to cater for a large "share of life" to increase the potential to earn.
As a very useful by-product, the loyalty business can generate revenues from points margin, commissions and other income from member spend on partners and the businesses incubated in the loyalty business.  The loyalty program is a great tool to secure the flying of infrequent fliers whilst generating revenue from a variety of streams to both fund the ticket and additional margin.
In trying to remain relevant to as broad a customer base as possible – how can programs balance the need to be mindful of the cost of benefits, without becoming irrelevant to those members it doesn't want (or can't afford) to invest in?
Hubert: Again, the monetization of the program's currency can play a supportive role here for low frequent customers, simply being a credit mechanism for members with lower miles. This should be focused on the core business because it offers additional leverage in regards to for instance ancillaries.
Nik: Most benefits, such as lounge access come at a cost.  However, there are some such as priority boarding, preferential service and no-bump guarantees that are free (or close to free) to implement.  Regardless of the traditional airline loyalty program tier structure with annual qualification and 3-4 broad levels for me is broken.  A mobile app is now capable of delivering complex, relevant and highly tailored packages of benefits direct and personal for each member in a simple way.
Members can select the benefits they would like to chase and will be much more engaged in the program and the ultimate reward is still a flight.  We should be designing a huge array of challenges, badges, levels with a mix of short and longer-term goals with associated benefits and rewards that are simplified by the power of the mobile app.  I believe gamification will replace or enhance traditional tiers.
We have much to learn from the gaming development community when it comes to setting incentives, levels and rewards that can be applied to loyalty programs.  For example, returning to my mum, she would much rather receive benefits and rewards along the way based on her achieving goals from her behaviour and spend in the partner supermarket.  The cost can be covered by the partner or an FMCG brand.  The airline can focus its spend and benefits on the high-value fliers and let the ecosystem deliver relevant benefits to all the types of members in the program.
What about the risk of data-gaps if a program only concentrates rewarding top spenders, or only "in the air" customers?
Hubert: A wide array of customer data is key to gain a complete view of the individual customer. A program that is designed to enable broad member appeal to customers across all revenue contribution brackets will help. I am advocating for a wide and engaged, data delivering member base. It will provide explicit and implicit information and can be externally enhanced. Minimizing data gaps is key for proper modelling, e.g. status development, customer equity, life cycle management, the share of wallet considerations etc. The data management approach has to go beyond the program and include all touch and tracking points.
Nik: I do not believe it is an option to focus on only the top pax revenue customer any more.  That said any program with an active cobrand card base and good data sharing in place will have a goldmine of profile data to be getting on with.  Expanding the ecosystem of partners and data sources further enriches the profile of each member and broadens the appeal to a greater audience.  I believe the challenge is less about a data gap but more about having the tools, talent and processes to harness the data available.
Register for future Loyalty Summit online events here.