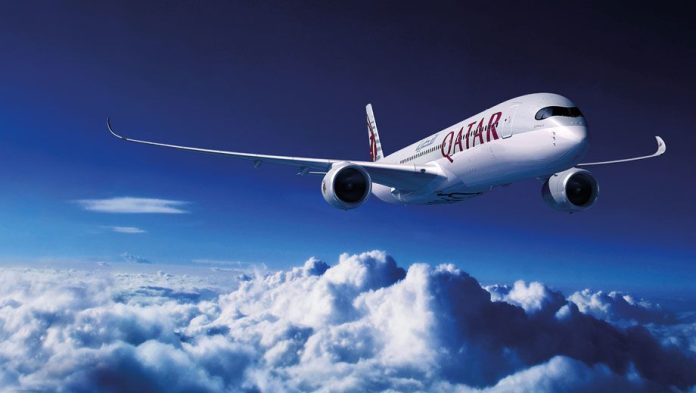 Data monetization — the new loyalty buzzword?!
Earlier this week I spoke with top industry experts on loyalty data monetization,  Christian Hylander from Mastercard and Dianne Robillos from Qatar Airways.
Airlines and their Loyalty Programs are facing renewed pressure to be the heroes of the airline comeback story — and rightly so — airline elite members spend more, buy more frequently, and are less concerned about global events than leisure travellers.
I've mentioned it about a trillion times – but loyalty is the single most important piece of the airline, and it's the loyalty proposition which will accelerate the recovery for the worlds largest airlines.
Having a strong grasp on loyalty data, how it can be used, where it can be applied, how data can be monetized immediately, and the role a strong data governance structure will set-up airlines and their loyalty programs for raging success as demand begins to pick up.
In the Loyalty Summit Webcast, we spoke about key areas of data, including:
The importance and role of data now, versus 6, 12 or 18 months ago
What are the key trends we're seeing with the intelligent application of loyalty data
What are ways loyalty programs can monetize data now if they're not already doing so
Which tools or resources should loyalty teams use to begin their data journey
There is a lot to cover in monetizing loyalty data, and both Christian and Dianne volunteered their time to help answer a few additional questions.  I share their insights below.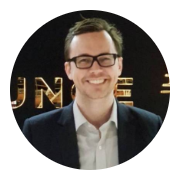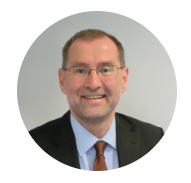 Christian Hylander
Vice President, Data & Services, Travel Industries – Mastercard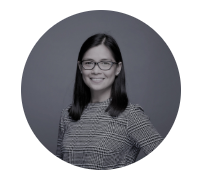 Dianne Robillos
Manager, Consumer Research & Insights – Qatar Airways
---
Provide your top 3 reasons why you think airlines are not doing more with data.
Christian:
Few airlines have built a proper centralized BI tool where data sits. Data is sitting all over the various airline functions and is a challenge for consolidating the right market- and customer insights.
Airlines predominately base their data insights on Loyalty data. The challenge is that this represents only a fraction of the total passenger base and gives a biased view predominately based on home market data.
Lack of funds to invest in proper third party data that will supplement the insights-driven from own data.
Dianne:
Data is definitely an asset in the airline industry. With your bookings data alone, you already have the personal information of your passengers to achieve your basic customer segmentation and establish good engagement. But in airlines, there is typically a lack of a proper and solid data strategy – the framework informing the company of the overall data availability, storage, governance, and usage. This will help guarantee that data is maximized as an asset.
Secondly, in most companies and not just in airlines, data sits in many places and these places produce different readouts which can be confusing to everyone for consumption and utilization. Add to that the fact that in most cases, the data is already dated and the flows are not real-time.
Lastly, not all airlines have a high-risk appetite to test and learn from the data. This is critical if you want to really find out what is working and what is not. As a bonus, I would like to add legacy systems in the airlines also impact how much you do with your data. They are outdated, yet still very much in use and at times difficult to replace.
Is there more potential to use data with internal stakeholders, or external parties — and why?
Christian: There is a huge upside to improve customer insights. Airlines should not sell a "seat" but rather a "travel experience". This starts at home, flows through the airport/airline experience and continues at the destination. By understanding the consumer preferences airlines will be able to strengthen and predict personalized offers and drive revenues during the whole journey. Today, there are multiple sources of data that can be deployed such as social media data, spend data, trend data…..that easily could be integrated into the airline BI tool.
Dianne: Certainly. In the experience economy, airlines, like most customer-centric companies, sell experiences – no longer just products or services. We wanted to deliver 5-star connections with our customers every time. To achieve this, all business units should have access to a single source of truthful customer data and the valuable insights produced using them – whether that's descriptive, diagnostic, predictive, or prescriptive. Regarding external parties, there is huge potential here. Even if airlines have the most coveted passenger information, their customers are not just travelling. They are probably working or doing their usual banking, groceries, and shopping, using social media, blogging, or checking other airlines as well. All these external activities provide data points to achieve a comprehensive view of your customers, their value, and their potential. All these also provide the airline's opportunities to deliver smarter engagements to win not just share of wallet, but the share of mind.
How important are analytics teams to airlines/hotels to build out data-driven capabilities? 
Christian: The analytic team(s) should sit in the centre of the airlines' commercial functions. It is not only a CRM or Loyalty tool as the insights will impact sales, e-comm, Revenue Management, Network planning and product development. The analytic team should serve all commercial functions both in a home and away market setting. The importance of this capability will define which airlines that are best capable of driving long term sustainable profitable business.
Dianne: As I shared earlier, data is your most valuable asset in the Loyalty Program. But more important than data availability is the smart use of it. Analytics is the conduit which allows data and insights to flow around the company – whether that is for monitoring, predicting, insighting, or implementing data-driven next steps. Analytics can be considered your eyes and ears in the business, and if you don't have them, guided steps to deliver that personalized experience to your customer will be next to impossible.
What is a straightforward example that airline loyalty programs could action in the next 30 days to help drive new revenue/cost saving from data initiatives?
Christian: I would recommend two quick actions;
Identify your true share of wallet of your FFP members and analyse dormant members that are active with other airlines. (pre-COVID) Send dormant members a welcome back offer.
Review your cobrand value proposition and stimulate spend as this drives sales of miles. There are many primary and secondary cards that can be reactivated. Secure better cobrand spend insights.
Dianne:  First is Partnerships. I believe Loyalty Programs really need to unlock this potential. Though it is not something that you can achieve in 30 days, everyone should really start today to build a strong and meaningful network of partners which the customers and the business will benefit from.
More short-term than Partnerships would be revisiting and deeply understanding your Acquisition program. How are you able to capture more and more quality members? Lastly, if you have not started segmenting your customer base to support your personalization efforts, it is a good starting point to make full use of your data. It is profitable to understand who your best customers are and design your engagement efforts with that intelligence.
---
Watch the full event recording here: