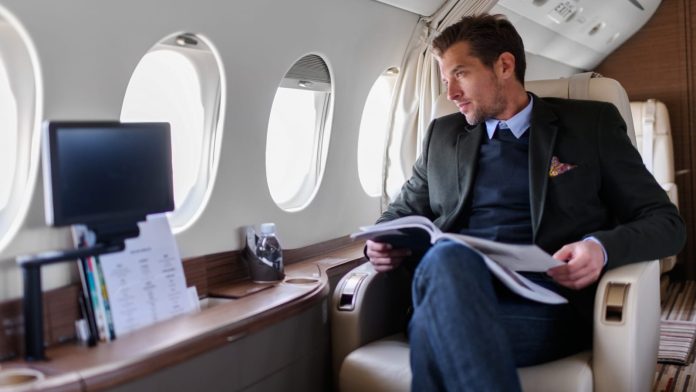 Can airlines and hotel loyalty programs have too many elite members?
What happens to the core business when programs are top-heavy on elites?
Does the core business generate more revenue, or is there a drop-off in status attractiveness?
These are some of the questions I asked two of smartest minds in the airline loyalty industry on the Loyalty Summit Webcast.  The full 60-minute video interview with Tommy Langhauser and Stuart Dinnis is posted at the end of the article.
After the interview, I had more questions for the gentleman, and both kindly donated their time to help answer those questions below. Enjoy.
Loyalty Summit Webcast – Can Airlines Have Too Many Elite Members?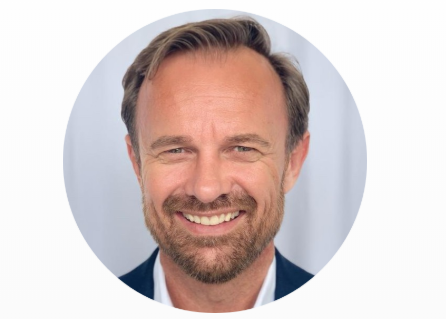 ---
What role do you believe elite status will play over the coming 6, 12, 18 months for the airline industry?
Tommy: With so much uncertainty in the travel industry, I don't believe elite status will play a significant role in the airline industry in the next six months. However, I think long term, you will see elite status change to provide real savings to members all while holding onto its aspirational value. With business travel being the most affected sector of the industry and the least likely to recover in the short-term, airlines will need to adapt. Its role will be defined by how each airline adapts their qualifications to reward both the frequent and infrequent traveler.
Stuart: Status will be an important tool regarding high-value members.  In the short term, airlines must use it to acquire new members from other airlines through status matching.  Status challenges won't work due to less flying, matches will work as members have every opportunity to try a new airline because they don't have to requalify until December 2021.  Don't do old tired status matches which are full of fraud and hopeless customer experiences; try the new fast online experience backed by big data capabilities provided by Loyalty Data Co.
In 12-18 months time, Status then becomes important to reassess members for retention purposes.  Programs will need to either 1) lower thresholds to a new world of flying behaviour; 2) tweak their status currency accrual rates/methods, or 3) extend again because they're lazy.
Are airlines under-utilizing their co-brand and card scheme relationships regarding elite status benefits?
Tommy: I believe that airlines are under-utilizing their co-brand relationships regarding elite status benefits. As I discussed on the webinar, Frontier is the only co-brand relationship that provides a one for one uncapped way to elite status. We did this to cater to both the frequent and infrequent traveler.
Stuart: Yes as there is a major crossover between the 2 already.  I believe current Elite members without your airline's cobrand, simply have the competitors cobrand; you're delusional if you think people only have your card in their wallet.
Do you think being part of oneworld/SkyTeam/Star Alliance an advantage or a burden for loyalty programs when considering how to manage member tiers over the coming years?
Tommy: If we are discussing purely on how to manage member tiers in the near term, I think that being a part of an alliance is likely to be a burden due to tier caps. This assumes there are no concessions made amongst the alliance airlines regarding them, overall though the alliances have a chance to turn elite status into an advantage by working together to serve members best once they can and want to fly again.
Stuart: Disadvantage as Alliances have controlled status numbers for a long time and are too slow to act or react to local market conditions and opportunities for airlines.  Alliances don't acquire or retain Members, loyalty programs and airline products & services do.
What is the real cost of gifting out elite status for airlines?  Are there hidden 'gotchas' to look out for?
Tommy: For the airlines in alliances, there is a real risk of going over mandated tier caps and being fined.  Additionally, larger programs with benefits such as membership cards, lounges, and amenity kits have direct costs associated with those items regardless of usage. Since a large portion of elite benefits are based upon when the member flies the hidden 'gotchas' there are if you underestimate their overall usage.
Stuart: Zero if you have digital cards!!  Status is free until someone flys with you, once they fly you have their revenue in your pocket.  The only major cost is the lounges, most others are process efficiency-related costs which actually help the airline with OTP etc (Status was invented to fast track regular flyers through the airport)
Be aware of existing Members, but not at the expense of getting newer and better ones!
How should program managers be weighing status strategies when considering using status benefits for retention of the highest-spending customers versus utilizing status for acquisition or to incentivize mid-tier members?
Tommy: The highest-spending members are the road warriors, which is the least likely group to recovery in the short term. Additionally, once business travel returns, these members will return due to corporate agreements, hub dependency, and destination needs.
I think program managers need to focus on mid-tier members.  These are the members that are the most likely to get back to flying in the short term. Incentivizing the current members, keeps them engaged in your program.
Stuart: Come and talk to us at Loyalty Data Co – I'm not going to give away all our ideas for free here!