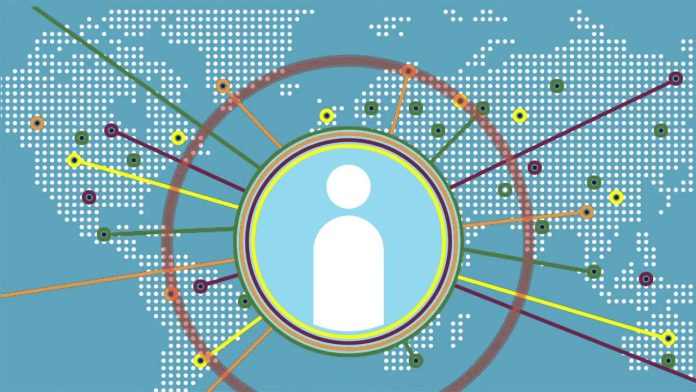 When was the last time a loyalty platform vendor said their technology would generate more revenue for your organisation than it costs to buy their product?
Don't laugh.
That is the number one question loyalty programs should be asking as part of the RFP process for a new loyalty platform. After all, in a marketplace that is increasingly commoditized, with long sales cycles, and airlines that are strapped for cash – what could possibly be more important than cash?  As our resident RM expert says – show me the money!
Will a new loyalty platform generate more revenue than the total cost of ownership over the next 5 years?  Ask for details!
That will strike fear into the heart of loyalty platform sales teams worldwide – but for Piotr Kozlowski from Comarch,  "These are the types of questions which travel companies should be asking of their potential loyalty partner.  If the partner operates a program that produces profits directly for the airline, a platform that supports these processes can be considered an enabler for cash generation".
For many airlines, there is a mystery in selecting the right loyalty platform provider, which is why I spoke with Piotr, so that he could share more insights from a different perspective.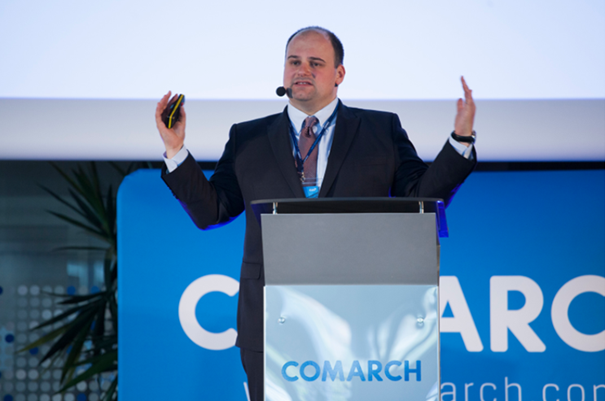 Are all loyalty platform providers equal?
Piotr: Each loyalty technology product has a unique set of features that makes it different from any other platform available on the market. No wonder why so many loyalty program operators go through all of the RFP processes to find something that feels new and exciting – they're merely trying to find a solution that fits with their business and IT strategy. At first sight, it may seem like all airline loyalty programs are more or less the same. Following this train of thought, we should expect loyalty management platforms to share common ground as well. After all, this is the kind of trend we can see looking at, for example, the PSS market – standardization of processes and consolidation of suppliers.
In real life, however, loyalty programs are one of the key factors that can tell airline propositions apart. And if there is diversity in loyalty programs, analogically, there must be more than one difference between the available loyalty management platforms, especially that we know that every vendor has a different approach to developing its unique selling points. What all of this boils down to is that this market remains very competitive, which gives airlines the possibility to find a solution that fits them like a glove.
In your experience, what are the top 3 things airlines should look for in a new platform?
Piotr: Considering the current market trends, as well as the speed at which the loyalty management market evolves, the top three things I would be looking for in a new loyalty platform are a wide range of functionalities, state-of-the-art security (including fraud prevention), and flexibility, with the last one referring to the notion that one should be able to introduce new loyalty program and campaign elements independently, that is, without the vendor's assistance.
Though, I would also add one more thing – a clear product roadmap – just to make sure that if, for example, I am to sign up for a specific product, it will be able to address both today and future market trends and requirements.
Should airlines engage third parties to help with the RFP process?
Piotr: Selecting a core loyalty platform is a major strategic decision that has to be taken very carefully. That's because the platform (and the partner providing it) will be an essential determinant for the success of one's program.
To run an RFP process, we need a group of talented and experienced people. Fortunately, many carriers have some great teams that have what it takes to manage the RFP process entirely on their own. In a case where an airline sees that it's missing the resources needed to run RFP operations, I believe it is for the best for all actors in the process to join forces with external industry consultants.
Given Comarch's experience in other industries, what can airline loyalty program managers learn from the non-airline sector in terms of loyalty platforms?
Piotr: As Comarch, we are a global provider of loyalty solutions that can be used in various industries – retail, oil&gas, finance, F&B, telecom, and many others – including airlines, of course. Having many years of experience in carrying out simple to complex loyalty projects worldwide, we've gained insight into, let's say, the DNA of different loyalty categories. Plus, we are in a position where we can observe how our loyalty products are used.
With the global economy going through some radical changes these days, the way we buy and sell things is changing as well. And we should definitely expect it to look way different in 5 years – that's just the way it is. The COVID crisis is yet another accelerator for these transformations, which would have happened anyway. What we are witnessing now in the non-airline markets are some substantial changes in customer habits, followed by radical modifications in business strategies revolving around customer engagement.
We are seeing that more and more non-airline programs are being built using features of loyalty platforms that go beyond the traditional scope of functionalities. These include enhancements to loyalty program offering such as mobile payments, gamification, or marketplace initiatives, as well as hyper-personalization is driven by machine-learning technologies. Loyalty programs for many non-travel brands. Not only is this marketing mechanism great for rewarding, but it is also a key utility tool for making transactions and various interactions with a customer.
These features can be used by airline companies to drive customer engagement much more effectively – and make programs one of the key channels of interaction with a particular brand. Plus, we know that some FFPs creators think of non-airline programs as sources of inspiration, helping them figure out how to make their programs more fun and interactive, which is excellent.
Of course, this level of loyalty platforms is difficult to reach for some airlines, partly due to all of the legacy systems that still support their core business processes. But it is not impossible, and the benefits are worth it.
What 'gotchya's' should loyalty programs look out for when running an RFP for a new loyalty platform?
Piotr: From a vendor's perspective, there are three major areas that I would like to highlight.
First, try not to think about the short-term requirements. What I mean by that is it is common practice that loyalty managers focus only on their most recent problems or limitations, forgetting about the fact that their new loyalty platform should also be future-proof. This can, of course, lead to some serious drawbacks.
Second, try to define your business requirements and the expected outcomes, but do not go as far as telling your vendor how the platform should work exactly. Knowing your expectations, the vendor should be the one to find the right solution and present it to you. That's a mark of a good partnership.
Last but not least, you need to be ready to make a change. It happens a lot that program operators want to have their existing loyalty management solutions "copied and pasted" into the new platform. Implementing a new platform is usually a very good opportunity to optimize some of the past business processes. But it is mainly about using solutions provided by the new vendor. In order to do that, however, you need to be open to change.
Piotr Kozlowski is the Vice President of Consulting in the Airline/Travel sector at Comarch.