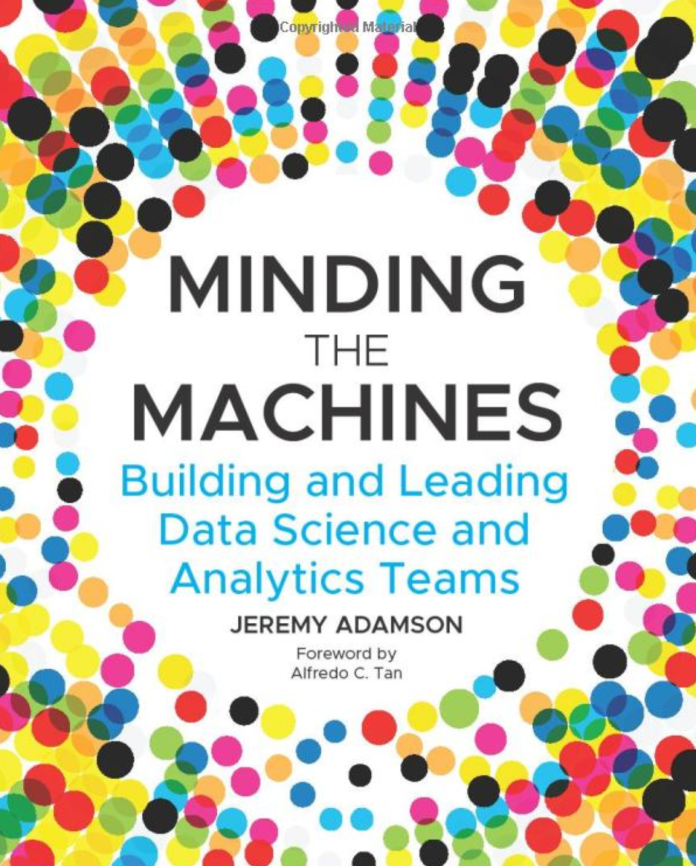 I recently had the pleasure of speaking with Jeremy Adamson, who is the author of the recently launched publication, titled Minding the Machines – Building and Leading Data Science and Analytics Teams [Available on Amazon].
Jeremy has a strong background in building and leading big data and analytics, teams, and it's no surprise that in his latest book – there are knowledge-gems that everyone in the analytics field, or those interested in learning more about data and analytics can benefit from.
Enjoy!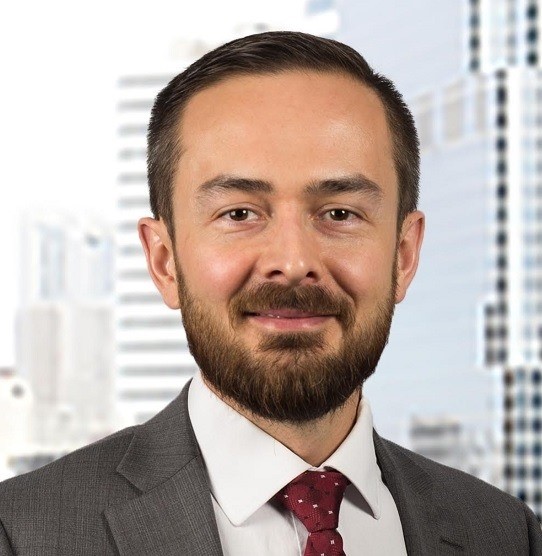 Why did you write this book? Why now?
Jeremy: I've been fortunate to have had the opportunity to work with a lot of different companies to help them mature their analytics practice, and I saw that they were all making the same mistakes.  I believe strongly in data science and analytics as key competitive differentiators. I wanted to help support the practice in some small way and help these companies and practitioners avoid the costly missteps that most organizations are making.  COVID has accelerated the pace of change, and the job market is absolutely booming.  Getting the right structure in place is more important than ever.
I wrote the book for practitioners who are looking to advance in their field, and for those who are tasked with building a practice.  Often what you see are passionate talented people who plateau in their careers, and respond by pursuing greater technical depth.  The hope here is that the book can help to shift their view of data science from a technical practice to a business enabler and see themselves not as a technical resource, but as change agents.  The second intended audience is students.  Students usually come out of data science or business analytics programs with great technical abilities but struggle to use their new toolkit to add business value.  I hope this book helps them to stand out from their peers, and help them advance more quickly in their careers.
What are some examples of how airlines are using analytics in innovative ways we might not have heard about?
Jeremy: There are so many – airlines are absolutely overflowing with data, so it's an amazing industry for analytics.  One of the most interesting use cases to me is dynamic pricing and bundling.  For the last several decade's airlines have used revenue management as a way to segment their customers based on complex business rules.  Using those rules, they put a price into the market based on macroeconomic probabilities.  Airlines have the data to go a step further and to price to either a persona or to the individual.
When a person sets out to book a flight, there is at an individual level a collection of ancillary products that they want and a single price that they are willing to pay.  If we can determine that in advance on their behalf, and present a compelling offer for that complete product at a fair price, it simultaneously improves guest experience and the profitability of the airline.
Another really interesting example is on the marketing side.  For a long time, the view was that the more eyeballs you could get on a sale the better, and customers would be barraged with offers.  Most industries, airlines included, are moving towards optimizing for conversion rather than exposure and focusing on relevance.  Leveraging their CRM and CDP platforms, airlines can identify individuals who are likely to have an interest in a particular destination or time window.  This improves guest experience, as they no longer have to sift through dozens of emails to find an interesting sale.  Airlines are also able to avoid costly dilution by offering sales to people who would have made a purchase regardless.
How important do you think it is for analytics professionals to have a deep understanding of the business they're working in, or is the analytics industry-agnostic?
Jeremy: Practitioners need to see their role as using analytics to create business value.  They need to understand the business, identify opportunities for leveraging analytics to add value and create the most parsimonious solution possible.  There are far too many data scientists who take the opposite approach, and trawl their organization looking for a place to use the hottest new technique – the hammer searching for the nail problem.
But at the same time, it absolutely cannot be achieved in isolation.  Analytics practitioners will rarely have the deep domain knowledge to identify the highest value use cases, and those in the business will not have the vocabulary to frame the problem in an analytically solvable way.  But when they come together that's where these transformative projects are born.  Data science is a team sport where relationships and communication are every bit as important as technical proficiency.
Which areas of an airline do you think can benefit the most from building, expanding, or growing their analytics capabilities, and why?
Jeremy: With increasing competition, the commodification of travel, and so many great off-the-shelf products, I think the airlines that are going to be the most successful in the future are those that focus on the guest experience.  To that end, I think the area that can benefit the most is operations.  There are some sophisticated business rules for staffing airports and contact centres, but intuition and heuristics give way to predictive modelling.  Reducing contact centre wait times, departure delays, and food wastage with improved resourcing allocation rather than increased capacity can give an airline a key strategic differentiator, and improve the guest experience without additional cost.
Is there a different focus area that travel companies should concentrate resources on now versus 2019?
Jeremy: COVID has accelerated the pace of change and moved analytics from being an investment in the future to a key component of corporate strategy.  The behavioural drivers of travellers may never be the same, and future variants of the virus can lead to localized disruptions that require a level of agility that old processes are not able to keep up with.  Costly overcorrections with staffing, and reputation-damaging schedule changes, need to be minimized through the judicious application of predictive analytics.  Airlines cannot have multi-year plans based on compounded annual growth rates anymore.  The operations research teams, the analytics functions, need to be brought out of the back office and involved in solutioning these larger more immediate problems.
What advice would you give to analysts, data scientists or those interested in analytics who are beginning their journey?
Jeremy: The main piece of advice I would give is to consider yourself not a technical resource waiting for instructions, but a person who solves business problems using data science.  Sometimes that will be a complex ensemble model that lets you flex your statistical muscles, but more often that will be a simple regression, and sometimes even Excel will be all that is needed.  Successful data science and analytics teams consider processes, people, and strategy before they tackle the technology and the data.
About the author
Jeremy Adamson is a leader in AI and analytics strategy and has a broad range of experience in aviation, energy, financial services, and public administration. Jeremy has worked with several major organizations to help them establish a leadership position in data science and to unlock real business value using advanced analytics.
Jeremy is a Professional Engineer in the province of Alberta, holds an MBA from the University of Calgary, and a Master's in Engineering from the University of New Brunswick. He currently resides between YFC/YYC and is the Director of Intelligence and Analytics at WestJet.
Mind the Machines is available on Amazon US and Amazon Canada