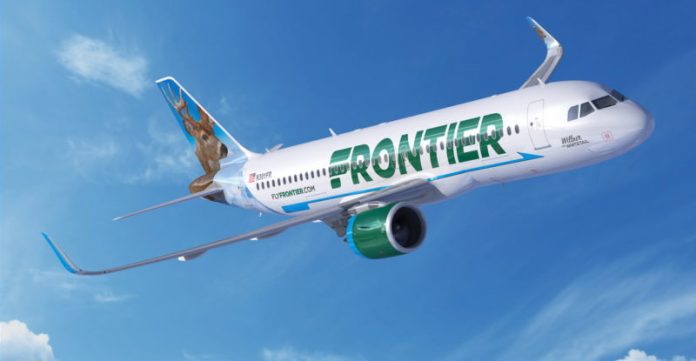 "MASSIVELY INSIGHTFUL – Something all airlines can learn from".  That is how Aviation Festival Americas organisers described the recent "What's the Status of Status" Airline Loyalty Discussion Webinar.
If you missed the live online event, you can watch the entire 60-minute session via the Aviation Festival Americas website.
The key themes discussed on the 1st Aviation Festival Americas Loyalty Discussion were:
Updates from United Airlines and Frontier Airlines on current loyalty initiatives
The role of co-brand credit cards in the current environment
How important are non-air loyalty partnerships right now
Will consumer sentiment towards airline loyalty change in the future?
Insights to both United and Frontier's approach on extending elite status
During the webinar, we received a mountain of excellent questions from the audience.
I caught up with Tommy Langhauser from Frontier Airlines after the event to get his perspective on the follow-up.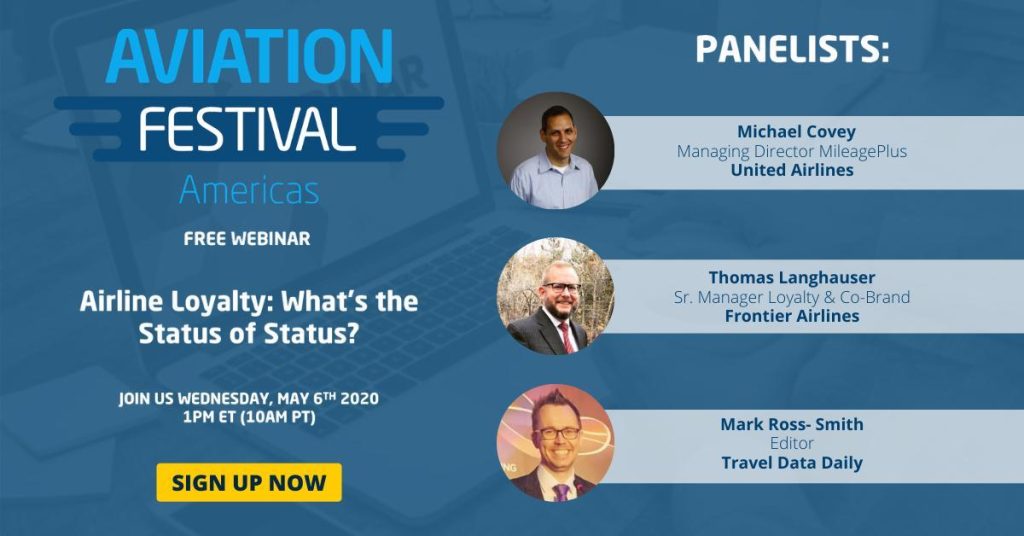 ---
In some regions, we're seeing a 'run on the miles bank' as members cash-out their miles balance for gift cards and non-air products.  What are your thoughts on the value of Airline Miles to members as we move through these challenging times?  Will redemption swing back to flights when demand increases?
Tommy: The value of airline miles to members right now is heavily decreased because they lack overall utility. The best value is always for flights and 'run on the miles bank' transactions such as gift cards and non-air products typically have a much lower overall value.
I do think we will see redemption swing back to flights when demand increases.  Many people will want to go somewhere but may not have the financial means, and using airline miles will be more attractive as a low-cost way to travel. Therefore, Frontier is committed to keeping our redemption values where they were pre-COVID.
Is there any concern for Airlines around the Elite Member base increasing more than usual over the coming years as there won't be any members losing status in the next 18 months? How might this impact elite benefits, partner award seats, etc?
Tommy: I think this is a big concern for all airlines. Elite benefits are a mix of real and opportunity costs for airlines. Increasing the overall Elite member base without an offset from revenue will make it hard to justify all the benefits currently available. This is why we want to get potential extensions right the first time at Frontier. Our goal is to keep all current Elite benefits intact.
On a scale of 1 to 10 (1 being highly unlikely and 10 being highly likely),  what is your confidence level that the airline industry and airline loyalty propositions will thrive like never before, and why?
Tommy: Obviously 10! Seriously though, I think it is still too early to tell. While there are indications of things getting back to normal, there are too many unknowns. I know the airline loyalty propositions that will thrive will be the things that provide the most value to the member.
We talked about what a great time it is for programs to onboard new partners. Which industries or verticals could most benefit from partnering with an Airline Loyalty Program right now, where those potential partners may previously not have considered partnering with an Airline Program?  
Tommy: Arguably airline member and customer lists are the most valuable in the travel industry. So, any industry could benefit from partnering with an airline loyalty program. However, there are a few factors that a partner needs to consider before even approaching an airline. If they can answer YES to these questions it could be a good fit:
If your industry is only relevant due to the COVID pandemic, do you believe it will be relevant long-term?
Can this partnership be accomplished with little or no airline IT resources?
Will this partnership bring in incremental revenue to the airline?
If it does not bring in incremental revenue, is it at little or no cost to the airline?