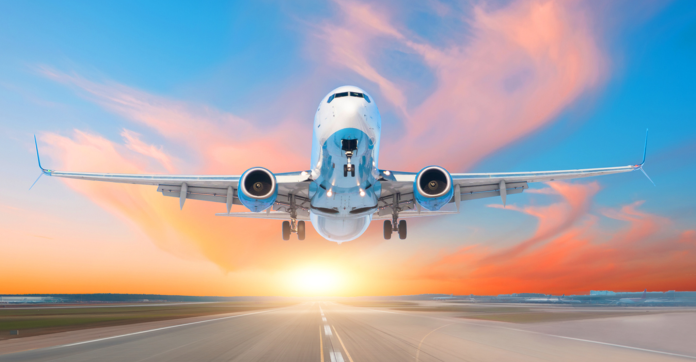 The Loyalty Summit hosted the first in a series of online webinar events, with the recent event titled The Importance of Loyalty in a Time of Crisis.
The turn-out for the launch event was beyond our expectations, and the 60-minute dual-panellist interview format was a great success.
The core theme for the webinar discussed aspects of airline and hotel loyalty program management in current times.
We discussed essential industry topics, including:
Priorities for loyalty managers to consider during a crisis
The importance of showing appreciation towards members
Timing considerations for promotions and communications
The role of status extensions
Maintaining the utility of the currency
The expert panel for the event shared incredibly deep insights, and we had numerous follow-up questions from attendees after the event.  Below are some of those.
I spoke with our expert panellists, David Canty and Mark Ross-Smith on these additional questions, and both agreed to share new insights.
Below I present to you the encore interview with our Loyalty Leaders panel: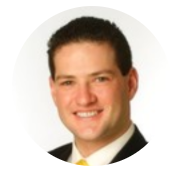 David Canty
Partner at New World Loyalty, Former VP Global Loyalty IHG, Former Director of Loyalty at JetBlue
1. How do you think loyalty programs can help airlines to restore confidence to fly?
David C: Every airline's number one value is Safety, that means their whole experience and includes the airport experience, the flight experience, the aircraft, crew and of course customer. Loyalty programs need to ensure they are communicating with their members, about all the steps their airline is taking to ensure safety is top of mind. Some of these will include cleaning and disinfecting, social spacing (including on the aircraft) no middle seats…etc. Communication is vital, and it has to be on a human level.
Mark RS: Supporting the airline through whatever means possible is vital. Dave is right that safety & communication are vital elements.  De-risking the travel journey for members is great – in that, consider all the touchpoints for travellers and work on a micro-level to ensure any risk in those areas is removed.  For example –  working closer together with airports so there are fewer bottlenecks in security/immigration for passengers.  Additionally, ensuring that flight redemption tickets are fully refundable/flexible with no fees will go a long way to restoring confidence in both the airline and the loyalty program.
2. With the changes to working practices such as forced work from home / zoom meetings, etc. – do we think that business travel will return to previous levels? And how could loyalty programs help to influence the return to travel?
David C: In my view, I don't think we will see a fast return of business travel, at least not to the levels we saw before the pandemic. This has been a period where digital platforms have been able to prove to businesses that they can be an effective way to do business. Now they will never replace the value of being face to face, but from a budgeting, perspective businesses will realize there is opportunity to trim budgets and travel will be top of the list. I think it could take between 24 and 36 months to see the new norm of business travel, so loyalty programs will need to rethink how they can be part of the corporate sales discussion as a value add.
Mark RS: If we look at the past as a predictor for the future – history is on the side of the travel industry. Gulf War, Asian Financial Crisis, 9/11, Global Financial Crisis, SARS, Ebola, Zika….   In every case, the economies of the world have come roaring back to life.    With that in mind –  also consider that we're human beings.  It's in our DNA to connect, interact and seek out more meaningful relationships in person.  The world wants to travel, the world wants to do more business and we want to explore the world before our time is up.     In my opinion – where we work from (do we need to be in an office 9-5?) will take a hit – and as companies adopt a 'work from anywhere' approach – that in itself may spur increase travel demand.   Heck – maybe that Zoom background of Tahiti Islands won't be a downloaded wallpaper for some folks in the future.
3. When the crisis abates – people will have both a choice as to whether to travel or not – and if they do – a choice of airlines. How do you see the role of FFPs in addressing those challenges?
David C: How your airline or hotel program has communicated and managed this ongoing event will have a significant impact on perception and loyalty. If members feel like they've been informed and taken care of then they'll likely remain loyal and the program will help to sway that. However, if your airline or hotel has not communicated effectively or mismanaged cancellations, re-bookings, redemptions, status etc. there will most definitely be defections, so this period is about protecting your base, and if someone isn't see that as an opportunity to steal.
Mark RS: I agree with Dave that genuine, caring communication is vital right now. Members will remember how you treated them in times of need since that is how our brains are wired to store memories.  When we experience an emotional moment (love, fear, hate, etc..), whatever physical event is happening at that point in time is what we subconsciously associated with that emotion, and we unconsciously remember it next time we see that scenario or brand or experience.  So for example – if programs are sending the wrong communications, and you as a member, read the communication and think "these jokers are totally disconnected from reality…they want me to buy XXXXXX for YYYY?!".   The emotion is anger.  Next time that member receives coms from that loyalty program – guess which emotion is unconsciously top of mind?
Additionally, some airlines/hotels will be caught in the elite status trap – whereby members who suddenly have no choice of which airline they can fly (perhaps their company signed a new corporate agreement with a new airline, or the new policy is BFOD,  or their favorite airline didn't restart all routes yet),  competing airlines have a very real chance to swing new business which was previously unobtainable.  Think about it – if every airline is extending status and offering status – then elite status becomes the new norm, and thus – devalues the emotional proposition.  The gaming element can be lost – and that will have a negative impact on airline ticket sales —-, ESPECIALLY premium/legacy carriers.
4. What are the top 5 leading indicators or KPIs that loyalty managers will be watching during this time, and how is it different than normal times?
David C: This will vary by airline/hotel, typically you'd be looking at growth in topline revenue, loyalty contribution, enrolments, redemptions, cobrand cards and revenues, while reducing churn. During this period, the organization will be focused on topline revenues and cash flow, as loyalty manager, I would actually expect the loyalty contribution to be higher as a percentage of topline. I would be keeping a very close eye on customer and member sentiment to my brand and ensuring I have clear directives to customer service agents on handling members inquiries. I would also keep an eye on members who are redeeming in high volumes for alternatives, as this could be an indicator of churn.
Mark RS: Under normal conditions, you're watching air vs non-air (or hotel vs non-hotel) revenue, elite membership growth, redemptions, co-brand and financial partner revenues, and share of wallet.   Agree with Dave that keeping a close eye on non-core redemptions, also keeping in mind that fraudsters will be taking advantage of the current situation to mask their activities.  Keeping an eye on co-brand card cancellations as a potential future indicator of brand engagement from members may help predict demand forecasting for the airline.
5. How should airlines and hotels rethink recent program changes that were made during the boom times (e.g. increases in redemption pricing, limitations on reward seats, making elite status more difficult to achieve, etc.)?
David C: I think all program managers should have a redemption stimulus ready to go, as and when we see us emerging from this pandemic. Leisure is likely going to be the first to bounce, and I expect it to be a soft bounce initially, so you will want to be ready to encourage people to travel and to use their points/miles. To be clear, I am not saying go and launch a marketing campaign right now, but I would have my team working to ensure we are ready to pull the trigger when the time is right. You do NOT want to be found flat-footed and unprepared. I would suggest hotel companies get more aligned to dynamic pricing on redemption and this should allow them to price rooms based on demand, which right now would mean they can have low redemption levels, but those could rise as we continue to recover. Reward seats and nights don't need to have limits if you have your pricing and reimbursement calibrated effectively.
Mark RS: Programs which added benefits and increased the utility of miles (without devaluing the proposition for members), will see increased brand loyalty by members as we come out of the crisis. At the other end of the spectrum, programs which have consistently stripped away benefits and increased status thresholds and increased redemption costs – will have already used up that virtual goodwill with the member base.  These airlines will struggle more with their loyalty base, and as such will need to pay a premium in marketing offers to encourage folks to fly with them.
Watch the full Loyalty Leaders Insights Webinar from April 7, 2020:
---
Tune into upcoming Loyalty Leaders Insights Webcast series by registering for free at the Loyalty Summit Webcast page.