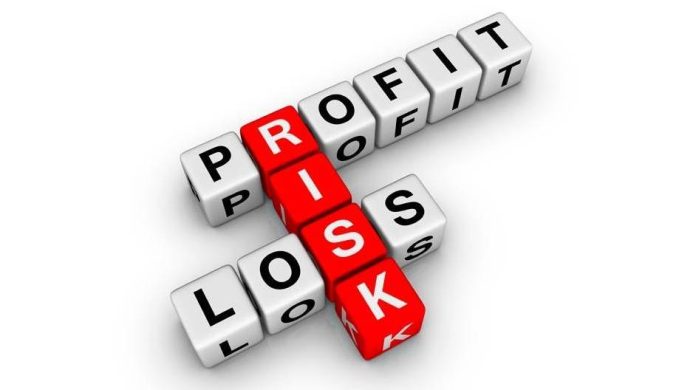 In our previous article exploring Loyalty Myths, we took a look at whether programs should be concerned about large points liabilities sitting on the balance sheet.
Lots of folks have reached out with questions around Breakage, and the role it plays (or should play) in loyalty program management.
Let's take a look at breakage, how changes in points expiration affect program economics, and whether breakage is good or bad…
(Spoiler Alert: The results may surprise you…)
---
What is Breakage
Breakage is simply the technical term for points that expire and are never redeemed by members.
Breakage is one of the three primary sources of profit for a frequent flyer program (FFP), together with working capital, and spread (which is the margin between the price points are sold for, and the cost of redemption when members use those points).
Breakage is important to understand, as it's a critical aspect of modeling the liability for your program.
Changes in breakage have a direct impact on both the costs of redemption and also on revenue recognition.
Loyalty program breakage rates vary widely.
Many retail loyalty programs have breakage rates as high as 80% or more.
This means that 80% of points expire without being redeemed. So the points end up costing the program nothing.
Sounds a lot like free money, doesn't it?
United Airlines
Larger loyalty programs, like those at major airlines, often have lower breakage rates.
In 2012, United expected 24% of miles to expire unused.
Since 2010, United's breakage rates have been decreasing, as you can see in this graph.
What does a declining breakage rate tell us?
If breakage is declining, it means fewer points are expiring unused. In other words — more miles are being redeemed.
From what we've learned, we know that lower breakage rates mean higher costs for the program.
It also means that higher breakage results in increased revenue.
In 2010, United obtained additional historical data, previously unavailable, which enabled it to increase the estimate of miles expected to expire.
United estimated these changes increased passenger revenue by approximately $250 million for the year ended December 31, 2010.
---
American Airlines
In our recent article, we took a look at the American Airlines AAdvantage program and saw that in 2015 they recorded a $657 million liability for miles earned from flying (In 2016 American recorded $669 million).
This estimate is "breakage-adjusted", meaning that it accounts for miles that are likely to expire without being redeemed.
"In calculating the liability, we estimate how many mileage credits will never be redeemed for travel and exclude those mileage credits from the estimate of the liability"
Just as with United, any change to breakage estimates will directly affect airline revenue.
In 2011, American reported a $43 million revenue reduction as a result of a decrease in the breakage assumption related to the AAdvantage loyalty program liability.
---
Air Miles
In case readers are unfamiliar with Air Miles — you can read some background here.
As CBC explains:
"Air Miles is run by Toronto-based company LoyaltyOne. Its troubles began when numerous members rushed to cash in their miles last year to beat a looming expiry policy: Miles older than five years were set to expire and become worthless as of Jan. 1, 2017.
Then, on Dec. 1 — one month before miles started expiring — LoyaltyOne backtracked and cancelled the expiry policy. The company said it did so due to "feedback from collectors" and upcoming Ontario legislation that would retroactively ban loyalty programs from imposing an expiry policy."
LoyaltyOne however, didn't make the change because it listened to collectors, it made the change because it was forced to…. and that change in expiration policy was expensive, resulting in a $242 million revenue reduction.
Alliance Data is LoyaltyOne's parent company. Let's hear what President and CEO Ed Heffernan had to say in the company's Jan 26, 2017, 8K filing:
"We were surprised and disappointed with the enactment of new legislation in Ontario that now prohibits the time-based expiration of reward points associated with all loyalty programs. The cancellation of our 5-year expiration policy necessitated a change in our breakage estimate, creating a one-time charge recorded as a reduction of revenue in the fourth quarter of 2016. Going forward, we will need to rework the AIR MILES ® Reward Program to replace the lost economics while maintaining a viable value proposition for collectors engaged in the program"
Breakage is Good…. yes?
We can see that changes in breakage can have a substantial impact on program revenue.
At this point, some of you are thinking that you want to have as high a breakage rate as possible — to minimize redemption costs and maximize revenue… right??
Not so fast……..
Breakage vs Engagement
In the long-run, all points are either redeemed or they expire unused (break).
Programs require a careful balance between these two outcomes.
Breakage clearly delivers short-term revenue benefits.
But what is the payoff from a customer enjoying a successful redemption?
Is the long-term customer value from an engaged customer worth more than the short-term profit from breakage?
Research shows that customers who successfully redeem are more likely to display greater engagement and work harder to earn the next reward.
Collinson Latitude found that a positive redemption experience would drive members to continue to spend with a brand.
Collinson Latitude's The Value of Redemption 2 survey also found that redemptions helped to re-engage previously inactive members.
Redemptions are the "Secret Sauce" to Profitable Loyalty Programs.
Ensuring that members experience success when they go to redeem rewards are vital if you want a successful loyalty program.
The late Xavier Dreze, Professor of Marketing at Wharton and UCLA explains, "Once you succeed you think, 'Hey, I enjoy this. Let's do it again'".
Members who successfully attained a reward exhibited increased effort and drive in subsequent attempts to reach a goal
Dreze published findings in the Journal of Marketing Research with Joseph Nunes, Professor of Marketing at Marshall School of Business, University of Southern California, where they found that members who successfully attained a reward exhibited increased effort and drove in subsequent attempts to reach a goal.
Ben Ashwell, Head of Consumer Products at Loylogic, explains that their research found that customer earn rates can increase by eight times after the first redemption, an experience Ashwell refers to as the "Golden Moment."
Qantas also found that redemptions drive further loyalty and engagement. Its research in conjunction with Quantium, found that the more points a member redeemed, the more likely that the member's next flight would be on Qantas.
Does Breakage influence Engagement?
We mentioned earlier that there is a relationship between breakage and engagement; as well as breakage and revenue.
Getting back to Air Miles… We already learned that the change in points-expiration caused a reduction in breakage and a write-down in revenue.
But let's take a closer look at the disclosures in the recent 8K filing:
"AIR MILES revenue prior to the Expiry Reset increased 65 percent to $283 million as collector redemption activity intensified ahead of the year-end expiration date. Redemptions for the fourth quarter of 2016 exceeded expectations, necessitating a reduction in the breakage rate estimate, of those AIR MILES reward miles not expected to be redeemed, from 26 percent to 24.5 percent."
There are three fascinating lessons here, let's go from the bottom up:
One/ Increased redemptions caused breakage to drop from 26% to 24.5%. This makes sense as breakage will be lower if more miles are being redeemed.
Two/ The threat of mileage-expiration drove increased redemption activity.
Collectors worried that they would lose all their miles, increased their efforts to redeem (notwithstanding that in this instance, many collectors were forced to redeem for items they didn't want).
Three/ Revenue INCREASED 65 percent due to increased redemption activity.
Redemptions drive revenue. This is because redemptions unlock the Deferred Revenue from the Balance Sheet and allow the program to recognize it on the Income Statement.
"In addition, the five-year expiry policy implemented December 31, 2011 was cancelled December 1, 2016 as a result of the anticipated passage of Bill 47 by the Legislative Assembly of the Province of Ontario prohibiting the expiration of rewards points due to the passage of time alone. The elimination of time-based expiry further reduced the breakage rate estimate from 24.5 percent to 20 percent, prompting a one-time charge of $242 million."
For those who wanted to know — the change in expiration policy resulted in a reduction in breakage of 4.5 percent.
More interesting is that we see in the first disclosure, that a reduction in breakage correlated with an increase in revenue.
In the second disclosure, we see that a reduction in breakage correlated with a reduction in revenue.
---
Three types of points expiry
There are three models that you can use to set your points expiry:
One/ Time-Stamped Points
Air Miles is the obvious example here. The problem with points that expire after a defined period, is that members are often saving for an aspirational award. And if they are dutifully earning miles throughout this period (for which your program is receiving revenue) — why on earth would you kick those members in the guts right when they are generating revenue for you? Clearly, a lesson that the folks at LoyaltyOne would be wise to dwell on.
Two/ Activity-Based Expiration
This method represents Best Practice.
American and United for example simply require that you have some earning or redemption activity in your account once in an 18-month period. Earning a single mile, or a single redemption, is enough to reset the 18-month clock.
Many airlines have adopted an 18–36-month activity requirement; while hotel programs tend to have a 12-month activity requirement.
At the other end of the spectrum, Spirit Airlines also uses an activity-based-expiration, but Spirit requires EARNING at least once every 3 months. Redemptions won't help to reset the clock.
Given Spirit's demographic of occasional leisure travelers, this is not the wisest approach. Spirit's policy was an attempt to coerce members into signing up for its affinity card and to minimize the liability on the books.
The result of Spirit's harsh policy, is a significant under-performance in revenue generation from its FFP. Removing its punitive expiration policy will drive significantly higher engagement and deliver revenue gains, including for its affinity card.
Three/ No Expiry
Delta Airlines promotes that its "miles don't expire". This is a novel approach that allows a program to differentiate itself from its competitors.
While attractive to members, who may go through a period of inactivity, before returning to happily find their mileage balances intact; the program is still accounting for breakage in a traditional sense.
Breakage isn't always bad
Structured correctly, it's even profitable to generously reward once-a-year flyers, as they will either fly more often; engage with high-margin ancillary offers; or ultimately, suffer breakage (and the airline wins when the miles expire unused).
---
Summary
The entire profitability of the program is better served by encouraging members to be active, engaged, and get into the redemption cycle.
Program managers should be doing everything in their power to minimize breakage, while having the expiry "stick" as a motivator to generate engagement — NOT as a financial tool to reduce liability.
Good program managers use carefully crafted "activity-based expiration" policies as a tool to reduce breakage and increase member activity and engagement (which generates higher profits).
Bad program managers use breakage to limit or reduce their financial liability.
Oh — and if your retail loyalty program has 80 percent breakage — you have big problems!
Keeping the customer happy and engaged makes the program more money — not less.
References and Further Reading: