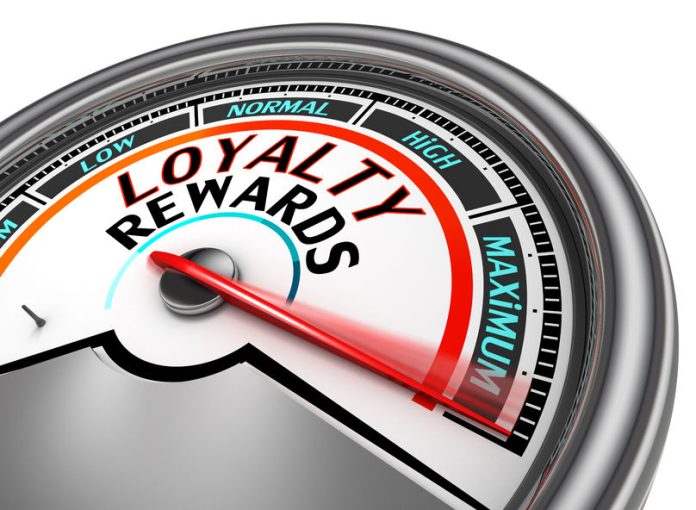 The rise of low-cost carriers over the last decade is putting the airline industry under acute pressure, with the race to the bottom getting ever more intense. Just this month, the president of Emirates Airlines called low-cost, long-haul service a "gathering storm" for the industry and IAG, the parent company of British Airways and Iberia, launched a budget service flying between Europe and the U.S. West Coast.
Hotels have faced similar disruptions from sharing economy newcomers such as AirBnB. The company's valuation has already exceeded the biggest hoteliers on the planet and recent figures from CBRE this week suggest that U.S. RevPAR could lose 0.9% of its growth potential because of AirBnB's market domination.
We work first hand with organizations who've been impacted by these market changes and it's now even more essential for them to make creative strategic changes to distinguish their brand from the rest while boosting their bottom line.
Loyalty is by no means a new concept. 65% of marketers use a customer loyalty program for retention and sales because acquiring new customers is an expensive business. It costs the average business 5 to 10 times more to acquire a new customer than to keep an existing one. And even more importantly, current customers spend more money than new ones – 67% more according to Inc.com. But with the average American a member of 29 different loyalty programs, but active in only 12– it can be hard to get it right. Particularly for brands in the travel industry who struggle with becoming more in the 'everyday' of their consumers' lives.
To those struggling to generate cut-through, I say that empowering your consumers with more choice is key. Travelers, enabled by social networks and their digital devices, are increasingly dictating what they want and when and where they want it. According to Deloitte, they have become both critics and creators, demanding a more personalized service and expecting to be given the opportunity to shape the products and services they consume.
Research recently conducted across 1,000 airline and hotel loyalty program members across the US, for our Value of Redemption 2 report (our now annual survey), shows that consumers also want to see this level of choice in both the way and with what they redeem their loyalty currency on. Perhaps unsurprisingly, given Deloitte's predictions, over two-thirds (68%) of loyalty program members are looking for more choice of rewards (besides the traditional offerings of flights and hotel room bookings) and 45% say that programmes without a broader choice of rewards are old fashioned and outdated. Similarly, travelers also show a preference for programmes with more choice of options in terms of redemption functionality and process, with 56% of members saying they would like the capability to redeem in-store at high-street/retail stores in their own programmes.
Clearly, it is important to think about what will really add value above and beyond the obvious to form a positive relationship with consumers. We have worked closely with the head of commercial partnerships and her team at Flying Blue, the frequent flyer program for Air France and KLM, specifically to broaden their redemption offering. Flying Blue has significantly expanded its redemption options in the last few years to allow travelers to use their miles to make purchases in the air and on the ground.
Of course, it is all well and good to base your loyalty program around what the consumer wants but it is also essential to keep the bottom-line in mind. Ultimately any changes need to drive commercial value. But the good news is that this is possible. And market research confirms that this is most definitely the case for travel brands. Once travelers have purchased a non-core item with their points, such as electrical goods or day experiences, then 61% of airline members went on to book a flight and 56% of hotel members went on to book a hotel room, following this redemption on non-core inventory.
A broader redemption proposition has also been shown to drive better engagement with members living outside of the program's core domestic market. Research suggests that non-core rewards are very powerful in winning back customers who haven't purchased from a brand for some time (3 months); of the 1 in 2 (48%) of members who had reported that a redemption had driven a re-engagement with their program, 58% of members had redeemed on non-core inventory in comparison to 43% who had redeemed on core inventory.
While non-core inventory redemption is important for members with a global footprint – Non-core inventory is more regularly redeemed than core inventory by members who were part of a program not based in their home region. Nearly a third (31%) of these members regularly redeem on non-core inventory, as opposed to 18% of members who regularly redeem on core items.
With the US travel industry fearing a post-Trump slump, the impetus is definitely on brands to make their loyalty programs work harder for them. During quieter times, it is these revenue streams that act as a cushion to the airline or hotel. All three of the US' biggest carriers, American, Delta and Southwest show that the value of their airline loyalty programs surpasses that of their market value. Specifically, Delta Air Lines, the world's second-largest carrier, said it expects that its loyalty program partnership with American Express will yield $4 billion in revenue per year by 2021, rising by more than $300 million annually until then. There is clearly a lot of money to be made by those willing to invest in a way which appeals to consumers.