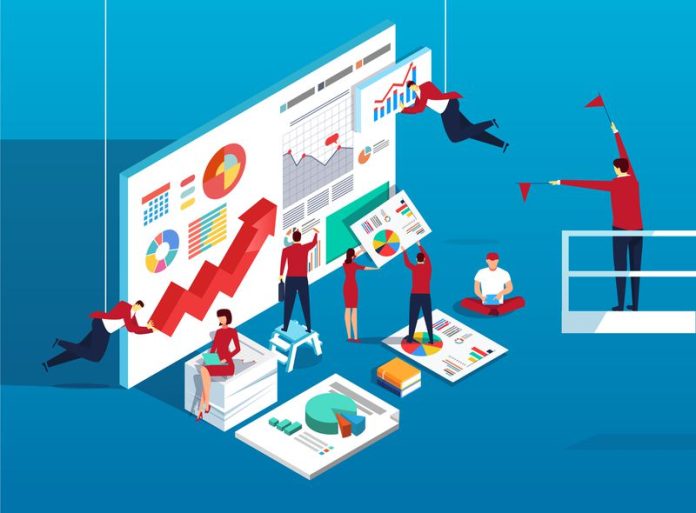 Successful data-driven airlines typically attribute value of the airline loyalty data they collect within the loyalty program based on the commercial application of that data. That is to say – how much top-line revenue that data can generate versus what income could be generated without that data.
That is why investors, financial analysts and board members expect data-driven airlines to define the value of data assets based on opportunity, bottom-line improvements, and top-line growth, and risk-of-loss.
For airline management, it all boils down to a straightforward question – how much can revenue will be generated from the loyalty data?  
Determining the value of data
Generally, the value of airline loyalty data can be based on several concepts.
How much it would cost to replace the data

The enterprise value loss by not having that data

The revenue being explicitly generated from data-related activities
With that in mind, we need to look at the TYPES of data which exist within the airline loyalty environment.
First-Party Data
Transactional Data (Member data, accrual data, partnership transaction)
Passive Data
Cookies, IP addresses, timestamps, customer emails/phone call data
Inferred Data
How likely a customer is to do/buy X, based on Y.  Includes behavioural data, purchase intent, propensity scores and more.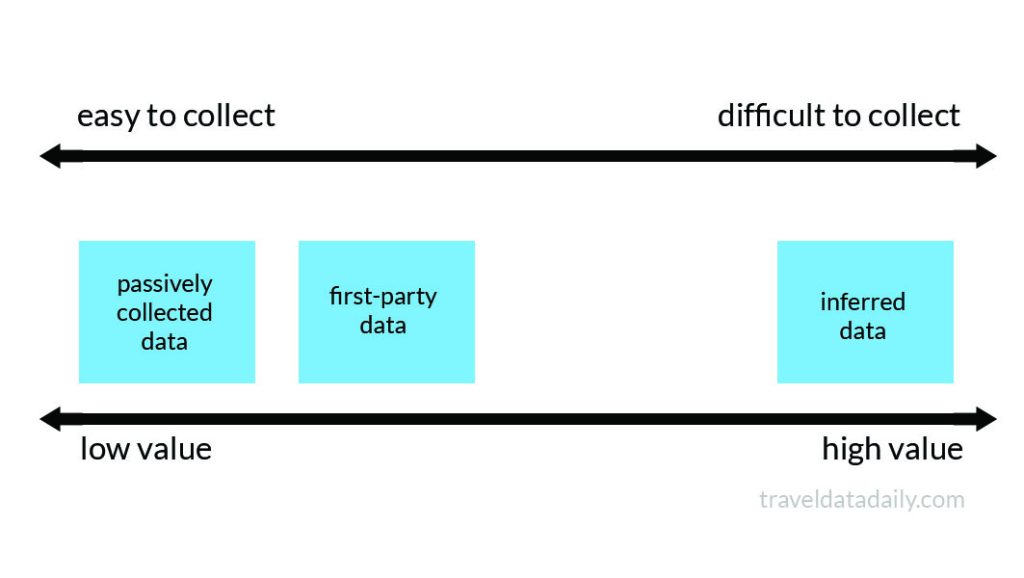 For airline loyalty data, we use specific tools to calculate the value of data to the airline.
These feature points include assessment of:
Loyalty penetration of ASK/ASMs

Accrual transactional data

Share of wallet tracking data and modelling

Financial modelling of points creation/burning and liability
The value of airline loyalty program data is also determined based on what revenue contribution can the data provide to other divisions to the host airline, partner airlines, and other divisions within the group.
For example, this includes how much can airline loyalty data improve:
Revenue management dynamic pricing decision engines

Marketing capabilities and personalisation

Passenger complaint management 

Improving distribution costs

Lowering churn within high-value passengers

Lowering customer acquisition costs

Reducing airline lounge upkeep costs
Opportunity Monetization
Data can be monetized by creating new opportunities and unlocking new commercial outcomes. For example, loyalty data insights can be shared with gas stations in a local area to understand how many airline loyalty members live in the local area. The gas station may choose to then run a loyalty promotion with that airline, knowing there is a high density of airline loyalty members in that area who are likely to change their spend behaviour when they can collect more airline miles.
That deal would never have existed without the loyalty data insights, and thus the value of the data to unlock and create new revenue opportunities.
Key takeaways
While there is no single model that can be used to value the airline loyalty data, in my experience with airlines and data, there are key assumptions we can focus on to have a strong understanding of the real value:
Loyalty data has incredible value when applied to commercial outcomes. These will vary from airline to airline.

Data monetization is never about 'selling data', but rather, renting insights to partners, using for internal commercial gain, and highly personalized offer engines and revenue protection mechanisms.
In my experience – for every 1M loyalty members in the program, the loyalty data should be able to create an additional USD $20M in revenue for the airline. That revenue is not selling miles to banks, or through business as usual – but rather through the incremental revenue gain above and beyond the standard revenue expectations through the application of intelligent loyalty data strategies.
for every 1M loyalty members in the program, the loyalty data should be able to create an additional USD $20M ANNUALLY  for the airline.
We hear a lot of airlines talk about – "we have a lot of data, and we are not sure what to do with it".
This excuse may have worked with investors, the market, analysts and passengers, 2,3…5 years ago – but airline management can no longer afford to sit on the sidelines and watch their competitors systematically steal customers through the intelligent application of loyalty data.
There are millions on the table that the airlines could be generated from loyalty data.  It shouldn't require buying a platform, it shouldn't require any type of upfront investment in order to generate these types of revenues.