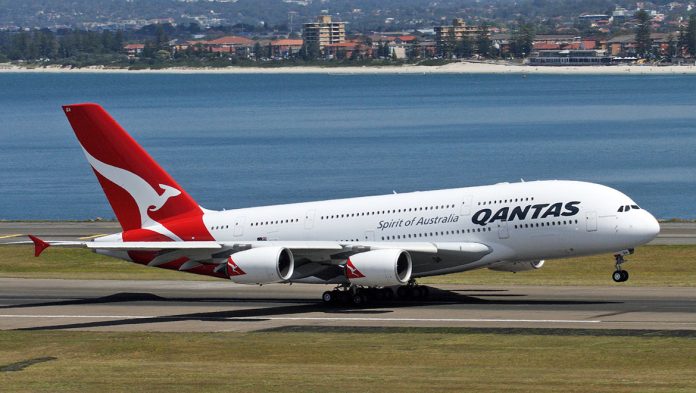 Under the Hood: What the Qantas Frequent Flyer Changes Really Mean For Members.
Last week, Qantas announced an overhaul of the frequent flyer program.
The Australian media hyped up interest, but do the changes live up to the "biggest change in the programs 32 years?"
This article will dissect the underlying logic behind the changes, and provide insight as to what the airline might have been thinking when considering the strategic nature of the program changes.
I won't recap the general commentary about the changes, so if you're not familiar with them — read up on them here.
Reduced economy class points redemptions
The theme here is to achieve at least one of the three core goals:
Increase the earn to burn rate for members. The faster a member can earn and redeem a point, the more that member is statistically likely to earn and burn more points sooner in the future. This pattern of earn and burn is known as the loyalty cycle and is a common theme in airline loyalty programs.
As members earn and burn faster, the member is educating themselves on the value of the loyalty program. This reinforces the member buy-in to the proposition, which means that member's propensity to take-up new Qantas earning credit cards, health insurance etc. are much higher. Thus driving more points earning and increasing the members lifetime value.
Some airlines treat award redemptions as distressed inventory. Fundamentally — seats the airline doesn't think it will sell at a higher price to a cash-paying passenger.
There are three trains of thought with distressed inventory.
Get some revenue for it and fill the seat (thus helping RASK/yield/load factors which financial analysts will use as a marker for measure airline performance).
Better to have a revenue passenger than a staff member filling the seat. Revenue (points or cash) customers are more generally more profitable in the long run.
The headline points number that the airline gives the public can be a market strategy to drive new signups/engagement/points earning etc.
There are other factors involved which may have lead to the decision for Qantas to reduce the cost of points in economy seats (such as sale fare vs points price disparity), forced inventory sharing with other airlines, government pressure, and general overall market sentiment.
The move Qantas made in this regard is positive for Qantas members.
Increased business class points redemptions/points increase on business class upgrades
The last headline points change to business class points redemptions was in 2005. Since then, the total cost to members to redeem for business class flights has increased through the introduction and increases of carrier charges. As the first real increase in 14 years — that is a long time between price changes in the world of airline loyalty programs.
By comparison, Singapore Airlines Krisflyer has changed business class award redemption prices twice in the past three years.
While the points cost for business class seats is increasing by 15%, the cash price of business class tickets has not increased by the same amount.
In fact, some routes with strong demand (ie: USA/UK), the cost of business class seats has decreased since 2005.
Decreasing carrier charges is a positive move, as Qantas was already under pressure to revise carrier surcharges.
Overall, while the increasing cost of points for these seats increases, it won't necessarily be worth the decreased cash saving from carrier charges for passengers.
It comes down to this:
– Business class seats are in demand
– Qantas members want business class seats.
– Qantas can charge whatever members are willing to pay.
Given that Qantas Loyalty generated record revenues last year, that means there are (most probably) record numbers of Qantas points created into the ecosystem.
As members are more 'points rich' now than at any other point in the 32 years of the frequent flyer program — it makes sense to increase points costs on the most in-demand product.
Increased points cost for partner redemptions
The Qantas internet booking engine has two distinct booking paths for customers.
1) Cash booking path. That is the path you take when booking a new flight using fiat currency. (the slider that allows points+pay effectively translates your Qantas points into ~$0.007 value so it can be treated as cash)
2) Classic Award Booking Path. Think of this booking path as a separate business with different goals and different seat inventory than the cash booking path. Effectively — this booking flow is a separate distribution channel for members with points. Airline partners allocate their own award inventory, and Qantas displays that on their Classic Award Booking Path. Qantas obviously pays the other airline for those seats, and the amount Qantas pays will increase over the years. Prices go up — we get it. That is the most likely reason for partner redemption increases.
Also involved is higher revenue recognition for the FFP, increased margin on ticket sales, stronger negotiating power and more, but the most likely reason is the cost from other airlines.
1 Million new award seats + new airline partners with additional inventory
Qantas is not clear on this point. Qantas does not appear to be opening up 1 million new seats on Qantas flights for redemption.
Qantas is opening 30% more premium availability on key routes. What this means is that if five business class seats are available for redemption on a particular flight now, that it may increase up to 7 seats.
These seats will most likely be available to Oneworld partners as well, meaning that Qantas members won't necessarily see the increase unless they search and book at the right time.
With the addition of KLM, Air France, Bangkok Airways and Air New Zealand award redemption, the total number of new seats being available on the Qantas FF platform is 1 million+ new seats.
The award seats on partner airlines will not be exclusive seats to Qantas (unless that is where the $25M investment is going?). The 1M
seats are already being shared among KLM and all Skyteam member airlines, Air France and all Skyteam members, Air New Zealand and Star Alliance members, and Bangkok Airways and their partner network.
In essence, there are already 100's of millions of frequent flyer members of OTHER programs that can ALREADY access these seats.
So while it's true that Qantas members now have access to this inventory — know that it's (most likely) not exclusive inventory and that it's still a race to snap up that seat before one of the other 100's of millions of members in other loyalty program gets the seat.
The same is in reverse — members of those other airlines will also have access to Qantas award inventory. In theory, it means that a KLM Flying Blue loyalty member who has never flown Qantas in their life — could snap up a Qantas business class seat — before a Qantas Platinum Lifetime member can book that same seat.
Lifetime Platinum Status
Seventy-five thousand status credits.
That is the equivalent of 7,500 economy flights between Sydney and Melbourne.
A significant investment in anyone's books.
This number is so high, it's 100% more than what British Airways set the bar at to earn lifetime Emerald (35,000 Tier Points — the equivalent of Qantas Platinum).
75,000 is so high that any Qantas member who wants lifetime Emerald and has under 40,000 status credits — is better off STOPPING all frequent flyer earn on Qantas.
Start from 0 with British Airways Executive Club, and you'll earn lifetime Emerald faster by crediting to BA, than having continued from 40,000 status credits through to 75,000 status credits.
But in saying that, here are a few ways Qantas may have justified the 75,000 qualification requirement to themselves:
1) "We only want 100 Lifetime Platinum members, so 75,000 is where it needs to be to keep the numbers small. "
2) Some airline programs are set up where the airline pays the loyalty program for each elite loyalty member. In this sense, Qantas might be paying Qantas Loyalty each year for the lifetime of that member's status. It could get expensive. However, that would be an internal issue, and if so — it's at the direct detriment of the member base, which should be an instant no-no for any loyalty program. Better negotiation internally required in this potential circumstance.
3) Potentially a highly requested feature. Qantas could be pleasing the member base by introducing it as such a high level that Qantas don't care if anyone hits it or not, and that there is a cost saving from staff not having to read the same feature request over and over in every survey.
4) A small percentage of members will spend-up to achieve Lifetime Platinum Status.
HOWEVER:
If you're already at 50K+ status credits, you're more than likely already committed to flying Qantas for some other reason that does not include status credits. Or your company is paying for your flights. Either way, how much MORE business could you possibly give Qantas to have 75K be a target that would drive a change in behaviour?
Let's say that number is massively optimistic at 100 members. Why the media fanfare for a benefit that affects so few members?
Qantas could quietly introduce the benefit and call each of those 100 members to tell them. 99.99% of members will never achieve, nor consider Lifetime Platinum is an option, and yet it's one of the hero changes of the 'overhaul'.
The number of members who are already Lifetime Gold and between 14,000–60,000 status credits who were asking for Lifetime Platinum now see the 75K figure and are instantly disconnected. The bar is disproportionately high.
These members will never achieve 75K, and so instead of setting the bar at a target level that members can internally accept as a fair and reasonable number (say 40–50K) — the new 75K bar is soo high that instead of having the alluring effect on the 14,000–60,000 sc members — it has alienated their business in a heartbeat.
These are the same members who were ALREADY disconnecting BECAUSE there was nothing to strive for after Lifetime Gold.
The benefit to Qantas here is…… maybe a few members spend more, but how much more can QF realistically extract?
If you have 60K+ status credits — you are not splitting business between two or three airlines. Near 100% share of wallet will ALREADY be going to Qantas.
The downside for Qantas is the MUCH LARGER number of members who have 14,000+ status credits and additional headroom remaining to increase their share of wallet with Qantas.
5) Internal Politics or to beef up the 'most significant changes in 30 years' message.
Setting the qualification criteria for a new tier is never easy.  Generally, the outcome is a combination of existing member accrual patterns, the potential for spend-up and generating new revenue, churn risk factor of top-members and using the tier as a revenue protection inducement, part market dynamics and what similar airlines are doing, the costs involved to the program of maintaining a member at that level, and much more.
There is a method to the madness, and New World Loyalty are global experts at using data science to pinpoint where a new tier status level should be set at.
I'm sure Qantas did the math and there is solid logic behind setting it at 75,000. But it does seem insanely high.
Points Club
They are clearly aimed at frequent and high-value spenders. Not much has been revealed except that members of this club could get freebies like lounge access vouchers.
I like that Qantas is doing something different, but if it's a case of Earn 50,000 from non-air spend and receive 1 lounge voucher, earn 100,000 points from non-air spend and get 2x lounge vouchers, earn 150,000 and get a free valet parking voucher and 50 status credits — it's going to be maybe interesting to a few people.
Either way — not much has been disclosed, and it gives Virgin Australia's Velocity a free kick to launch something in the market quickly.
It wouldn't be the first time Qantas disclosed a future product and were beaten to market by a competitor!
$25M investment in program changes
Are these technology investments into the loyalty platform? The costs to integrate new partners into online redemption? The expense of funding the additional 30% of Qantas inventory to members?  The cost to rent out the Sydney Cricket Ground for a media announcement?
Wish we knew more!
Summary
Members who want to redeem points for economy class tickets — it's a big win.
For everyone else — it's like turbulence in the middle of a night flight. You feel a few bumps but fall right back to sleep seconds after that.
Personally — I expected more from the Qantas frequent flyer program changes.
Not only because I'm a lifetime gold member, but because the loyalty program growth is slowing. Interchange revenue is on the out through regulation; other competitors are more aggressive in marketing and airline offers.
Plus, how much more can Qantas grow in Australia?
I published a post on Australian Frequent Flyer with one of my thoughts before the announcement. You can read it here.
Hopefully, in the next round of Qantas frequent flyer changes, we will see substantial improvements for ALL members that ALSO drive revenue and make the loyalty program more compelling.
The biggest change in 32 years?
Qantas gets a 10/10 for media hype.
---
Further reading:  Mark discusses the Qantas Frequent Flyer changes with Australian Frequent Flyer.  Listen to the Podcast here.