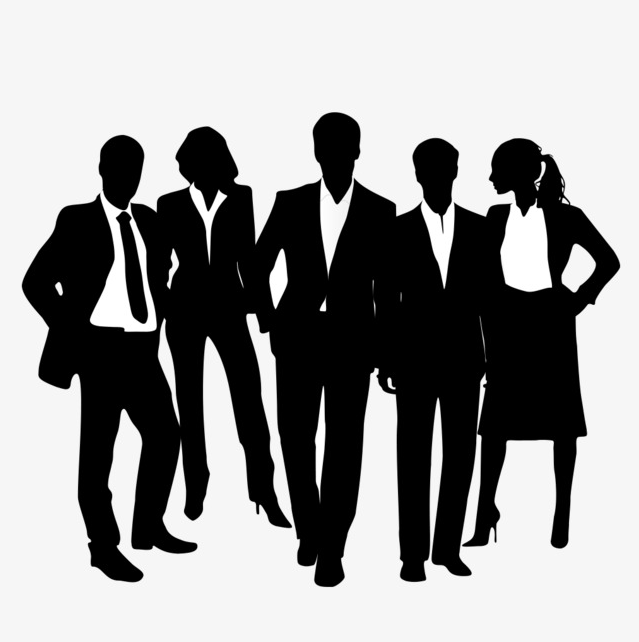 Take a moment to consider the following: Who are the most valuable passengers to the airline? How do the airlines track and measure total passenger loyalty?
Today, airline loyalty members represent between 20% and 70% of total pax depending on the airline, and it means there is a significant percentage of passengers who are not loyalty program members.
The more sophisticated airline loyalty programs have deployed an airline-wide approach to loyalty. For these airlines, it's not about what elite status a passenger holds, but rather, what is the share of wallet from every passenger, regardless of if that passenger is a loyalty member or not.
So what the heck is a shadow member?
Fundamentally, a shadow member is a customer that has not explicitly signed up to the loyalty program.
These customers are being monitored in the same way that a loyalty member would be – through creating a history of transactions, flight activity, calls and emails to the contact centre, website and app usage.
The only difference is that these shadow members:
Are not accruing miles and points with the airline
Are not earning status recognition outside of their cabin of travel
Are not [yet] motivated by earning miles and points from the airline
Receive different marketing communication and generally in a different CRM channel
Generally not managed by the airline loyalty department
Unfortunately, the majority of airlines in the world treat these non-loyalty-members, as first-time passengers.  I say, unfortunately, because, the big boys can use this intelligence to systematically steal customers from other airlines.
This puts smaller and less-switched-on carriers at risk of losing high-value passengers without realising what's happening.
There's an underground war being played out in the airline loyalty game – and the majority of airlines have no idea it's happening TO THEM.  These carriers still (through no fault of their own) simply continue to buy into the narrative that airline loyalty is a marketing or customer service function.  Or, quite frankly – they're blinded by co-brand credit card revenue.
Wake up, folks!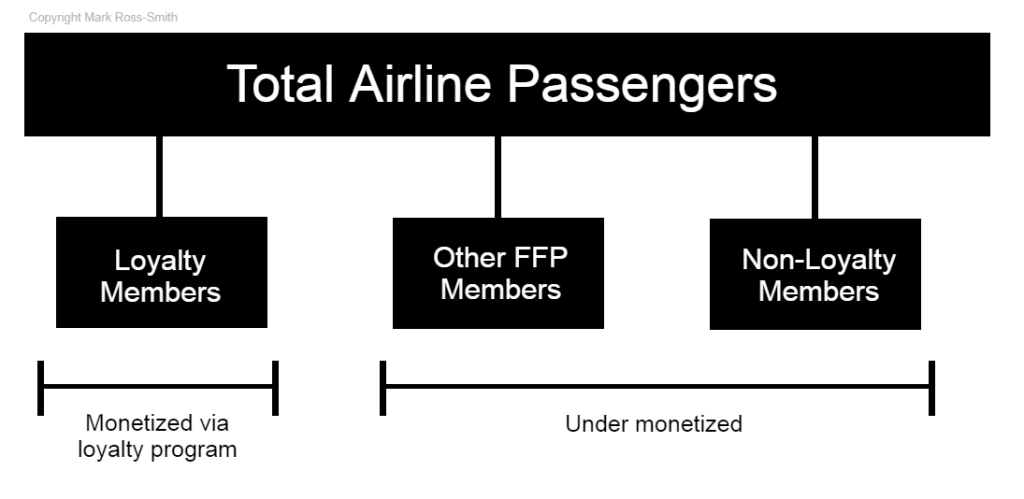 The Value of Shadow Member Data
Shadow member data is parked under Dark Data – that is, data which the airline collects, but doesn't deliberately have a structured approach to utilizing the data.
Understanding the value of shadow member data depends on the airline and loyalty program priorities.
The simplest and most logical approach is to provide clarity to management, to the commercial team, and to empower front-line staff on which passengers are the ones to take extra care of when they fly.
Consider the following:
Does your loyalty program track the value of customers who are NOT enrolled?
Does your loyalty program track the value of customers who don't fly?
Does your loyalty program track the value of customers who pay for flights, yet never fly?
Do your top Esteemed Platinum Diamond Elite customers pay for their own travel? Are they forced to fly with your airline?
Are your top-tier loyalty members actual decision-makers? Does their spouse make the spending decisions? Their boss? Who is the decision-maker?
When faced with these thought-provoking statements, the ultimate question is who is the real customer?
Or better yet – how well does your airline know the real customer?
And if you don't know your real customers – consider the possibility, that one of your competitors, who are switched-on and has a shadow-member system in place – how well do your competitors know your customers?
Armed with the knowledge of who your best customers are – there are powerful airline-wide commercial impacts that can benefit the airline. Some, of which, sit outside of the loyalty program.
Emirates Using Shadow Data To Their Advantage?
Recently, Emirates announced a new flight route between Singapore and Penang, Malaysia.
Emirates are known for their long-haul routes, and yet, they're launching a left-field, 85-minute fifth freedom flight between these city pairs.
In the Emirates press release, there is mention of 15 tonnes of cargo, which likely has some impact on the flight – but I want to draw your attention to the following statement by the Chief Commercial Officer at Emirates.
"Penang is a major centre for tourism, business travel, as well as medical tourism and the increased levels of inbound travel is consistent with the growth in numbers of visitors to the country. We have been serving Malaysia through our flights to Kuala Lumpur for more than 20 years, with three-times daily service, and the introduction of flights to Penang will help us meet growing demand from leisure and business travellers, both to and from Malaysia. We are also pleased that the fifth freedom flights between Penang and Singapore will connect two sister cities and increase connectivity for passengers in South East Asia,"
With that statement in mind, consider the following landscape in the Malaysian market.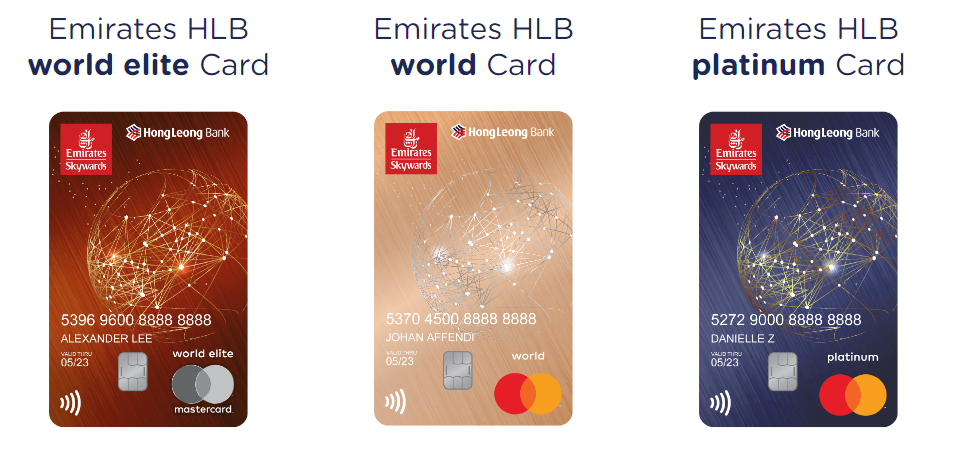 As with all codeshare and frequent flyer agreements, when Airline X puts their passenger on Airline Z — Airline Z will have all of Airline X's passenger information, including their loyalty program tier information.
Generally, there are provisions in FFP agreements to prevent the other airline from launching a co-brand credit product in the other airlines' markets, prohibit customer poaching and other various protections that exist to assist both parties.
Which means that Emirates knows when a top-tier Malaysia Airlines Enrich member is flying with them and what status that person holds with Malaysia Airlines Enrich.
There can be a logical assumption that Emirates is playing the game and leveraging on their airline-wide loyalty data by knowing who their Malaysian customers are, and where their Malaysian customers originate on itineraries.
If Emirates can see Malaysia Airlines passengers originating in Penang, and/or Malaysia Airlines passengers originating in Singapore (JHB pax perhaps), there could be a strong commercial proposition to cut Malaysia Airlines out of premium revenues meet market demand.
Breaking it all down
The key to growing the loyalty base, increasing loyalty attributable revenue, and assisting the airline in growing the network strategy – is for the airline (not just the loyalty program) to fully understand the passenger base.
While airline loyalty programs do an excellent job at monetizing their existing loyalty members, there are fresh, lucrative opportunities in applying a new thought-logic to the non-loyalty member base.
Understanding who the non-program members are, where they live, where they spend, their habits, drivers and behaviours – will ultimately assist the airline in delivering more value to all passengers, and not just the elite member base.