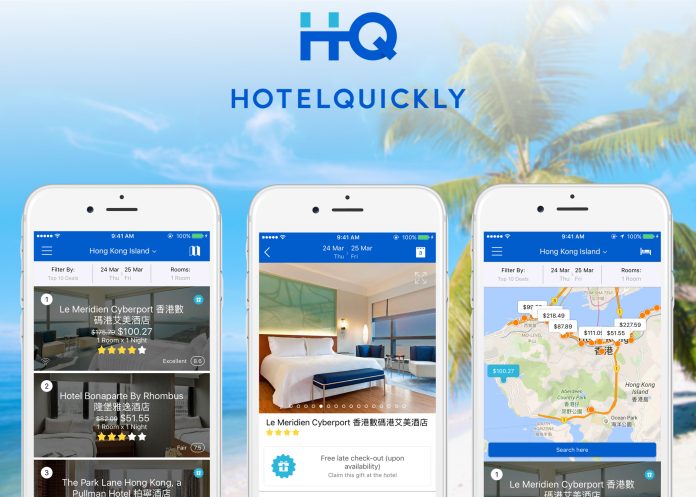 TravelDataDaily caught up with the Chief Marketing Officer at HotelQuickly, Christian Mischler to talk about being a data-driven technology company, and how their business is leveraging the tools and insights which data can provide.
TDD: What is your role at HotelQuickly and what are you responsible for?
Christian: I'm co-founder and Chief Marketing Officer. As a co-founder I'm involved in defining the strategy of the company, setting long-term and short-term goals, and overseeing the development of the company and the market. As CMO I'm responsible for user acquisition, which spans many areas from partnerships, online and mobile marketing, social media, PR, retention among others.
TDD: Competition in the online booking space is fierce, how important is data and analytics to HotelQuickly?
Christian: Since the very beginning we've put a lot of emphasis on collecting data to be able to analyze and make data-driven decisions. We have a small team only working on the data analytics, collaborating closely with marketing, sales, finance, and product. The business intelligence team is providing us with the insights required to navigate in the ever-changing travel industry. We complement purely quantitative insights with qualitative research, which our customer service team is taking care of. The combination enables us to feel the pulse of our customer base and develop features that are in line with our customer expectation.
TDD: How do you think being data-driven will benefit HotelQuickly and growth in the sector as we move into 2017?
Christian: To us, making data-driven decisions is the only way of making decisions. The challenge for us is to get better at predictive models, meaning not only analyze the past and historical data but be able to use this data to predict future customer behavior. We're currently experimenting with a few features that build on this line of thought, but it's in an early stage still. Once we crack this we believe we can have a significant competitive advantage as our product will be more targeted and more relevant to travelers than any other OTA app.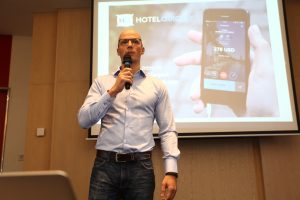 TDD: HQ is the largest last-minute hotel booking app in South East Asia. Given the focus on SEA market and how travelers book and interact differently than other markets, what are some insights and trends you can share on the booking experience?
Christian: We started out in SEA but are now present in most markets in Asia-Pacific, including Australia and New Zealand. We see big differences in how hotels deal with yield management across the countries; Hong Kong is very sophisticated while Indonesia and surprisingly even Australia are rather static and revenue managers forego potentially higher revenues. On the travellers side we observe different use case of our app in the different countries; in Singapore last-minute hotel booking is used for spontaneous staycations in luxury hotels, in Hong Kong the app is used by party goers in LKF as well as to host friends visiting the city; in Vietnam we see many bookings between the two domestic poles Hanoi and Ho Chi Minh City. Travelers in SEA are more international, probably due to the accessibility of low-cost carriers connecting the countries at affordable rates. Indonesia has the highest degree of domestic bookings, while Singapore has the least – which is not surprising due to the sheer size of the two countries.
TDD: Big data or small data?  Which are you focusing on more, and why?
Christian: Big data to understand the flow of our travelers, the most popular booking times, the attractiveness of offers (what makes a hotel deal compelling?), the user behavior through our app, etc. We collect tons of data and crunch it on an aggregate level to derive actionable insights into how we can improve our service to a greater satisfaction of travelers and hotels.
TDD: What role do you think third party data sources can play in supporting marketing efforts?
Christian: It should be a complementary source of information that a marketer can tap into. I do believe that a proprietary dataset is invaluable and non-replaceable by third party data, but it can fill market information, general trends, and especially for predictive data models, it can help to achieve a greater degree of accuracy. We use some third party data in our marketing automation efforts, e.g. the weather forecast in some areas to promote special deals to either stay in that region or get out of it.
TDD: What's the best use of big data you have seen in the travel industry today?
Christian: I love the momondo DNA campaign. Very creative use of data to show that we all come from places that we might not be aware of and that borders are man made. The campaign might well be fake, but it makes the viewer believe the story and is highly shareable on social media due to the emotional components.
It's not a big data application to target customers better, but it uses a data play to tell a story, which serves the company goals.