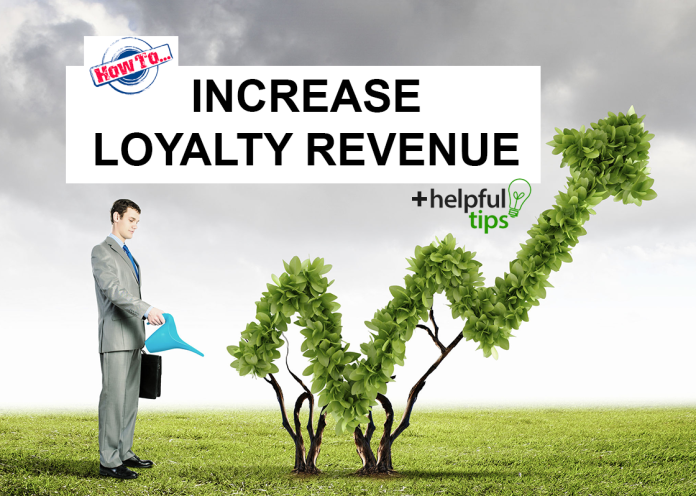 Increase loyalty revenue with these simple tips
My mission with Travel Data Daily has always been to push the loyalty industry forward, usher in better use of technology, improve critical and creative thinking within the industry, help programs increase loyalty revenue, and most important of all – so more consumers can have a more rewarding experience. After all – I'm a consumer too!

Frankly – many frequent flyer programs today are behind the 8-ball in today's competitive environment.
On one end of the spectrum, we have well-known airlines increasing qualification requirements, increasing the cost of award flights, and moving to full dynamic redemption. All of which have an immediate and significant impact on consumer behaviour which will impact airline ticket sales, for better or worse.

Then we have the majority of frequent flyer programs which are largely unchanged for 10+ years with a copy-paste model replicated from where the major programs were back in the early 2000s.  
In the 90s and 00's – airline loyalty was all about who had the best loyalty management system. As such, the loyalty strategy was heavily influenced by systems providers or management consultants – neither of whom have any deep experience with designing cutting edge gamified loyalty programs.
Fast-forward to current day; and while these old-school FFP designs may appear to be working for the airline; there are significant loyalty revenue opportunities still on the table.
Let's be brutally upfront – many FFPs are benefiting from the uncapped interchange and the addictive co-brand revenue from banks. It's a tough sell for management to focus on anything except bank revenues since that is where the bulk of the revenue is derived from.
On the other end of the spectrum, in countries which have interchange caps (I'm looking at you Europe, Malaysia & Australia) – FFPs have to actually work hard to extract incremental loyalty revenue from the member base.  
Here are some questions to consider when looking increasing FFP revenue:

Airline ticket sales
The bread and butter for most loyalty programs, driving incremental ticket sales for the host airline is key in keeping a healthy new points creation model.
Assisting the airline revenue management, sales and marketing in generating new sales via loyalty channels, smart-marketing and hyper-targeting the member base is the single easiest way to generate incremental ticket sales for the airline. Consider adding an inducement for new members to join the program (eg: Air Asia offers MYR 10 off the flight ticket cost when joining as an Air Asia Big Member), or a points challenge to fast-track to a meaningful points balance.

Other easy-wins for member marketing to drive ticket sales could be:
360-degree customer knowledge (what % of wallet do you hold over existing customers? where else do they fly that you don't serve? How often do your members fly other airlines?)

Re-activation of dormant members who continue to fly with other airlines (do you know when they fly other airlines?)

High-value customers moving between tiers.  Many customers will 'spend-up' if they're short a few points of attaining the next tier.  Similarly, many members will do whatever it takes to avoid a downgrade in tier. American Airlines is said to have generated $50M from selling status to members who were short on requalifying in 2018.






The more loyalty programs know about the member base, the more revenue streams that can be created

 
Co-brand customer acquisition & usage/spend
Is the frequent flyer program data sharing with the bank partner and card scheme?




How invested is your bank partner in reducing card churn is the loyalty program? Does the bank alert the loyalty program upon card cancellation? Is the loyalty program alerting the bank of potential churning customers




Does the card scheme provide financial support to the loyalty program directly?





Banks are not known for their creativity, but they are hungry to drive incremental value for existing and customers, to acquire new high-value customers for the bank, and to hit their next KPI for the big bonuses that banks are known for. Banks want to drive their loyalty revenue too, even though the mechanics are different – the endgame is the same.
FFP managers should take the time to fully understand unit economics of the banking business – in many cases, identifying new revenue opportunities to help the bank can and will translate into increased card usage/spend and ultimately new points creation into the loyalty program.
Other banking relationships
Scoring loyalty members by their past 12 months spend is normal by todays standards. But, do you score members based on their ability to spend more?  What if you knew a non-elite frequent flyer had 10million American Express MR points? That is potentially up to USD $50,000 revenue which could go to your loyalty program, or a competing program – at a moments notice.

Negotiating bank-wide agreements which don't impose upon co-brand agreements can be hugely beneficial in extracting more value from the bank partner. Consider unique value propositions to help the bank achieve its goals.

Does your loyalty program participate in private banking rewards (usually not available to the public) for banks to grow customer investment?

Virtual bank partnerships, ewallet and alternative payment, loans, mortgages, personal financing, bank retention data sharing… there are A LOT of opportunities with banks to build deeper business relationships. For example the relationship with Standard Chartered and Asia Miles, which rewards investments in Hong Kong.

N
on-air partnerships
Revisit non-air partnership agreements.  What value is your airline loyalty program providing to your partners?  Data Enrichment?

Hotel and other loyalty program points transfer opportunities. Data sharing back to their base will assist in driving UP the cost for the partner while proving them with new value and revenue streams previously unavailable to them through any other channel.

Which partners could spend more with other departments in the airline on media sales or corporate deals? It may make sense to leverage the core agreement to attract new revenue for other divisions of the airline.

Government marketing deals, third-party exchanges, crypto-currency integration…
Refreshing the Frequent Flyer Program
Changes to the core FFP model will directly either increase or decrease revenue to the business as the behaviour of loyalty members affects airline revenues.
Minor adjustments in earn/burn or status qualification can move large numbers of members into a new tier, which can drive up ticket sales and increase loyalty revenue.
How does your FFP compare with other alliance carriers? Direct and indirect competitors? Which programs are you losing most flight/bank activity to and how can the program be changed to win back that business?

Aligning co-brand with status is a double punch which can drive up co-brand takeup

Adding new fees and charges to products which bring value to certain groups of travellers
Monetizing Digital Assets
What internal digital assets are you NOT monetizing? Selling points? Selling status? Selling pre-sale access? Unbundling of elite & VIP services? Selling data?
How integrated is loyalty into PSS for booking flow deals? Considering a sizeable percentage of travellers are loyalty members, who value points above other things, how much revenue is being left on the table by NOT using data effectively to improve the communication to the member base? Sophisticated airlines are using personal behavioural data insights to drive record profitability via loyalty marketing.
Investing in People
An often overlooked, and what I strongly believe to be the MOST important point is that having a strong culture is critical to the success of the program.  
Gary Vaynerchuk says it perfectly so watch this video and you'll get the idea.
Managers in the loyalty team will be dealing with one of two groups of people.  
Partners/potential partners – or frequent flyer members.
In any case – you want the team to live and love the loyalty program so that the internal attitude and culture shines through when they're interacting with external parties.  In negotiations and relationship building, these qualities are what set average talent apart from exceptional talent.
Culture is contagious and if someone in the team is toxic – it will spread like cancer and affect internal and external parties.
For the team to live and love the program, they need to feel secure in their role and be empowered to run their department and do what they do best, in the way they work the best.
Culture is king in the loyalty environment. The job as a program owner is to work for the team.  Help them. Mentor them. Do whatever it takes to support the people who support the member base.
Conclusion
These examples scratch the surface on how loyalty programs can further leverage the existing assets.  For many frequent flyer programs, simple steps can make measurable and immediate impacts to the bottom line.
It wouldn't be uncommon to see a 10%-15% uplift in loyalty program attributable revenue when properly executing on the above insights.

With the commercial foundations in place for a solid program structure, the frequent flyer program will be poised to take the next step into monetizing big data opportunities.

Ultimately, the program is perfectly aligned when you receive letters of praise from happy members. That is my golden measurement of FFP success.