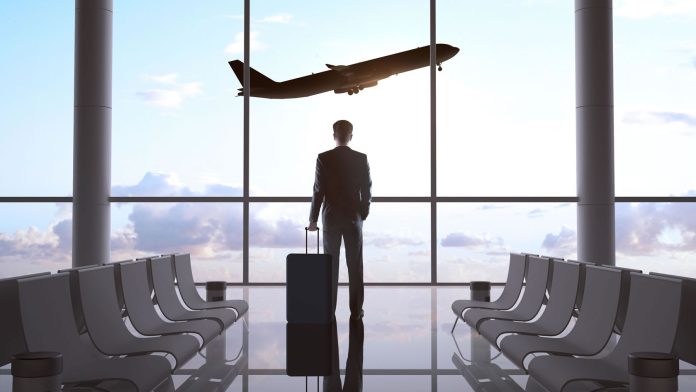 Over the past two years –  airlines, hotels and travel companies extended complimentary status for elites because, Covid.
These elite status extensions were mainly justified under the premise of 'goodwill' – the idea that elites couldn't requalify for status based on the published program criteria through no fault of their own.
Often due to their employer not allowing travel, Government-mandated quarantines, testing regimes or otherwise punitive measures that stripped much of the fun out of travel as we knew it in 2019.
Towards the mid of 2020, most travel loyalty programs saw numbers that frankly were terrifying – almost all elites would not requalify on merit. The brutal reality faced by loyalty managers was waves of elites asking for waivers on qualification, which sparked a domino effect of airlines and hotels announcing status extensions across the board.
After all, it's better to keep the elite on ice rather than lose their business entirely, right?
Complimentary elite status extensions come with significant financial risk.
At the time in mid-2020 – I published an article titled "Should Airlines & Hotels extension status in times of crisis?" The report was based on learnings from other airlines throughout history that had extended status for free in extenuating circumstances. The takeaway from those lessons is that extending status for free resulted in short term sugar highs by members, management, and travel media – at the cost of long term profitability hit from that same member base.
Fundamentally, elites stopped valuing status the same way they used to once it was given to them for free over multiple years.
As we approach the end of 2021 – the major airlines and hotels have extended status through the end of 2022 and into 2023 for elites. Air Canada & Westjet were early out of the gate – announcing complimentary extensions earlier in the year, with Delta the first of the US-3 to announce elite status extensions in July.
Since then, we've seen both airlines and hotels announce status extensions later in 2021 than they did in 2020. The reason for this is simple – loyalty programs don't want to extend status for free.
This is why we've seen most, if not all airlines, come out with ultra generous promotions to make it super easy to requalify for elite status on merit.  Lowered tier qualifications, tier-earning multipliers, co-brand card spend counting towards status and flight accelerator bonuses.
The concept behind the generous promotions is — get elites doing SOMETHING— ANYTHING — some loyalty behaviour that shows a genuine interest in keeping elite status.
If elites are unwilling to engage with the program without needing to jump on a plane, if they're not earning points from credit cards or third parties – does that elite have the ability to be a high-value customer anymore? Does that elite even care about the loyalty program or their status to the degree they're willing to take simple actions to retain it?
Why are elite statuses being extended if loyalty managers don't want to extend them?
Three main drivers are behind complimentary status extensions are:
Top-down pressure from the Board or C-suites. (Another reason why Loyalty should be a C-level role and on the board – to avoid nonsense pressure from upstairs)
Copy whatever competitors do / Ignorance
Co-brand revenue protection
The most interesting one here is co-brand revenue protection. Over the past two years – airline loyalty programs received tremendous publicity in financial markets for their loyalty program valuations underpinned by issuer co-brand revenues (i.e., selling miles to banks). At most legacy airlines – the loyalty program is more valuable than the rest of the airline.
Active elite status members are the largest group of loyalty members who hold co-brand credit cards. They're the most valuable group of customers the airline/hotel has. These customers and the revenues derived from their credit card spend – underpins the billion-dollar valuations of travel loyalty programs.
The correlation between elite status holders and co-brand cardholders is clear.  More active elite members = more co-brand credit cards = more revenue = higher valuations.
For many airlines – extending elite status is less about "you have been loyal to us over the years, so we are being loyal to you by providing a status extension", and more about "please don't cancel your co-brand credit card — here's another year of status".
Think about it – why else would Delta Air Lines, who makes billions each year from their American Express relationship, extend elite status halfway through the year before any large carrier?  With such an early status extension, Delta wrote off the remainder of 2022 and much of 2023, whereby no elites are incentivized to do any air travel for elite status purposes.
Is the value of Delta's co-brand credit card and the high-margin cash flow from it worth so much that it's worth foregoing 12-18 months of elites spending money on flying? Probably!
When is the right time to end the free elite status gravy train for loyalty members?
We know that long-term elite status extensions don't drive people back into the skies or back into hotel beds. If it did – airfares would be sky high worldwide, and demand would be off the charts.
In countries where travel is possible (USA/Mexico, Middle East and much of Europe), it may be time to face reality – members who have not been able to requalify for elite status after two years of generous status offers are no longer the frequent flyers of today.
They're no longer on the most valuable customer lists. Their engagement behaviour (not earning) represents a shift from the 'old elites' to the 'new elites' (those who ARE demonstrating the proper loyalty behaviour by engaging with the program and flying).
Naturally, this logic only applies to countries where restrictions on travel mean that everyone can fly if they want to jump on an aeroplane.
However, for loyalty programs with large groups of elites in countries where travel is possible and co-brand economics are not the primary consideration, the time to end the free status gravy train is today.
Risks of further extending elite status
When travel or loyalty program engagement is possible by everyone in a particular country – extending elite status for free sets the loyalty program upon an addictive goodwill death spiral that ultimately will end badly for the airline.
Elites won't value status as it's been given out for free so quickly without them needing to do anything.
No incentive to engage with the program / lost emotional connection. Points don't incentivize mass behaviour – status does.
Elites become free agents. Have you ever wondered why there are so many status match campaigns around lately? (Eg: Air Canada, Frontier, Finnair & Emirates in just the past few months) The most valuable loyalty program members worldwide are up for grabs because of the free status extensions.
What should loyalty programs do?
There's no right or wrong answer, aside from the apparent facts.
Do what's right for the member growth and not what might be viewed as politically correct for the CEO or someone who was your top member in 2019. People who are not flying or engaging with the program are worth little to your loyalty program today, and their future value is questionable.
If your airline/hotel was saved by the value of the loyalty program, do whatever possible to protect the co-brand revenue. This may include status extensions only for those who have the co-branded card or those who are pushing points volumes through the banks.
Focus on attracting new elites. Millions of folks flying today are working their way up through the loyalty program tiers—new money. Find ways to capture a more significant share of wallet from these customers. Instead of sitting around and waiting for the "2019 elite business travel to come back", go after new markets, new members. Newsflash – A LOT of the world's population have changed jobs in the past two years. Zoom has effectively captured a % of elites who will never return to the skies the same way they may have flown around previously.
Summary
There comes a time when loyalty program owners must make difficult decisions.
Rip off the bandaid now and end the free status for life bandwagon so you can focus on new opportunities.
For many brands, trying to hold on to the elite revenue of 2019 may be doing more long term damage than the perceived upside of unlimited free status renewals.
The world is different today than it was in 2019 – and it's the new thinking, new ideas, new products, and new approach to Loyalty is that will fuel revenue and growth of loyalty programs into 2022 and beyond.