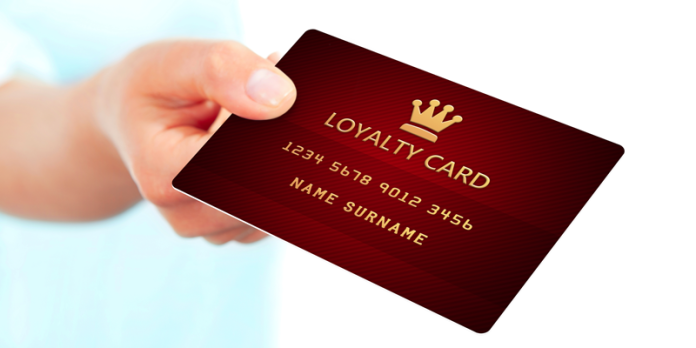 The location is everything in the hotel world.
But are hotels doing enough to make the most of their locations and enable better experiences for guests?
Power to the people
In recent months Futurice has created eight retail trends that focus on a 2020 vision for the retail and consumer markets.
One of these trends is particularly important for hospitality and especially hotels regarding how they engage with their guests to improve loyalty and re-booking.
The pattern is called "Power to the People" and has three aspects:
1. Crowd-sourced: As services become increasingly powered by peers, what are the different implications for customers and companies? What do trust and loyalty look like in a crowd-sourced market?
2. Be the enabler: How can brands flex their power and use their network better to enable engaging customer experiences far outside their core offer?
3. Global localist: Customers trust traditional brands and are simultaneously excited by boutique / bespoke experiences. The future might bring a combination of the two. Can your company start preparing for this now?
For this blog, I'd like to talk about the second aspect; Be the enabler.
Be the enabler
IKEA recently set up a space in Shoreditch, London called the Dining Club.
This is one really cool example of what we mean when we talk about brands enabling people to have an experience that is often outside the company's core offer.
IKEA built on the insight that there has been a 22% drop in social groups, especially families, spending time together eating.
They have also understood that it's becoming harder for people to afford the cost of eating out. But the real magic about this concept is that it enables a human moment, a shared experience.
An experience that is social and long-lasting in the memories of the people involved. A moment much more compelling than a Sunday trip to IKEA to buy crockery and curtain rails.
In essence, IKEA is using its core products and brand to enable a more fulfilling experience that helps create robust brand loyalty.
So how could this apply to the hotel business?
Hotels are in a pretty good starting position, especially ones that are well networked and in great locations, be it city central or countryside.
The hotel is a fantastic hub for the area it's in and could be doing much more to help guests get the most out of their trip. Don't get me wrong – I'm not talking lobby leaflets to local attractions or even the most helpful and knowledgeable front desk staff.
I'm a business traveller and a gold member of a large hotel chain that is affiliated with many travel and hospitality partners around the world. I get all the usual benefits.
An upgrade here and there, free early check in, hotel restaurant vouchers, discounts from individual car rentals, a MasterCard with no annual fee, and last but not least a free bottle of water when I check in.
This is all well and good, but honestly, I don't want any of the above. I stay in so many hotels that the last thing I want is a benefit that makes me spend even more time in the hotel doing boring hotel stuff.
I'd rather be given something exclusive that makes me feel special, something that I couldn't do without the help of my hotel.
My advice to hotel brands is to leverage their local networks and partners, allowing them to widen their offer. This includes connecting with locals who bring a different kind of value into the mix.
I think a mindset change is needed from the hotel as the destination to the hotel as the enabler.
Airbnb's decision to add "whole trips" to its offer in the form of curated local experiences is a great example of a travel brand leveraging its connections and reach to enable travellers to get more out of their trip.
The experiences, which range from samurai sword-fighting to truffle hunting, see Airbnb move into the travel agency space, increasing pressure on hotel chains and travel websites like Trip Advisor and Last Minute.com in the process.
Local experiences
When it comes to hotels as enablers, the best example I have come across is Conrad Hotel's 1/3/5 program, part of the hotel chain's Stay Inspired initiative.
1/3/5 is a list of experiences based on the hotel group's different destinations designed for guests who may only have 1, 3, or 5 hours to discover their new location.
Curated by Conrad's Director of Inspiration Peter Jon Lindberg, a former executive editor of Conde Nast Traveller, the 1/3/5 experiences range from edgy neighbourhood tours, reinvented icons and landmarks, to late-night cocktails.
While I have yet to enjoy one myself, the 1/3/5 experiences are designed to give visitors a local perspective on culture, art, food, and adventure so that they can make the most of even a short trip.
Disrupting loyalty
If hotel groups were prepared to disrupt their traditional loyalty programmes and give customers experiences that are more relevant and valuable, then I would expect my business trips to become much more enjoyable and rewarding going forward.
Imagine, for example, a future where my hotel secures me a table at Stockholm's coolest new restaurant on its opening night? Maybe my designer hotel in London is hosting a fashion show of new London talent, and I get first chance to buy exclusive items not yet available to the public.
Or my Berlin Hotel enables an easy way for me to buy local goods from the trendy Hackescher Markt without having to rush around the town in the limited time I have outside business meetings. Maybe they even deliver those goods to my home address the next day, so I don't need to carry them through the airport chaos.
How about instead of using my loyalty points for an upgrade, I could use them to secure a ticket to the top music event in the city that night? What if all the gold members in my hotel could chip into a community reward scheme where we decide which rewards are relevant to us and how much we want to contribute?
Maybe hotels could just scrap the traditional loyalty scheme altogether and give me any of the above as a gift now and then just to say thank you?
Hotels are in prime position to experiment with this kind of change. They have millions of guests walking through their doors every day.
They may not yet feel they have strong loyalty within their customer base but the opportunity to create it is undoubtedly there and ready to be seized. After all, people who travel whether on business or leisure appreciate memorable experiences and AAA hotel locations are no longer the only differentiators. The hotel is the perfect springboard for the guest experience.
It's time to help your guests to spring a little higher.
Originally posted on econsultancy