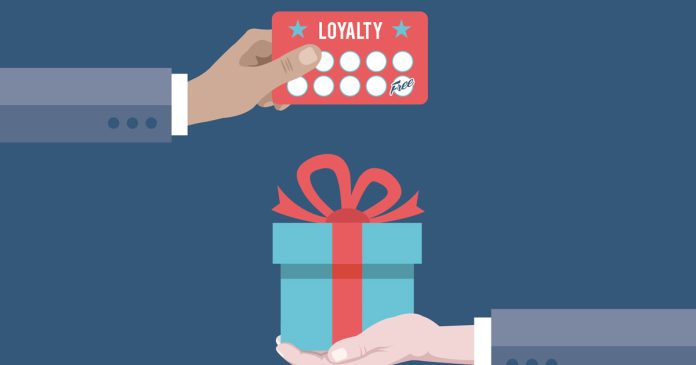 Loyalty programs have been slowly opening up to a wider audience, but many brands are taking steps that are simply derivatives of traditional loyalty programs rather than outside-of-the box reboots, which is where the big opportunities lie.
Two trends offer travel marketers a chance to take a quantum leap. First, is that travel points earned from credit cards is a fast-growing profit centre for many travel brands, and consumers are used to managing and maximizing those points. Second, is that traditional loyalty programs have evolved to deliver quicker and more flexible rewards to more people. These trends have not only generated massive amounts of data to travel brands, but they have trained millions of people to interact and transact with travel brands every single day. But, travel marketers are not yet maximizing the potential.
Travel brands should consider the move to "loyalty for all" more seriously when it comes to marketing, moving beyond point redemption and gift cards to personalized engagements that learn and improve in real-time. It's up to the marketer to look at the customer insights they have and determine where they can improve the experience in smaller, but very pervasive ways. Brands have the chance to let the data tell them when, how and why it would make sense to deliver personalized customer experience to the masses.
Personalization Is the New Upgrade
Loyalty programs feel great when you reap their benefits. Who doesn't want to take a selfie after getting upgraded to first class? The problem has been that too few travellers actually experience these aspirational loyalty program rewards. And so many brands have realized that their loyalty programs weren't rewarding enough people, or in enough different ways to keep people loyal. Loyalty perks that can be experienced more quickly, and by more people, is a surging trend, but there is so much more a travel marketer could do to earn even more genuine loyalty from customers.
Carnival Corporation is rolling out a wearable technology called Ocean Medallion which not only dramatically increases opportunities for personalized rewards for every single passenger during travel but feeds data directly back to the company for insights that can drive future efforts. Could loyalty be incorporated in different ways for every passenger once the trip is over? Quite possibly.
Spun another way, The Four Seasons is an example of a brand that has no loyalty program and prides itself on a memorable personalized experience. They boast fiercely loyal fans because they deliver something special to everyone. How can other brands deliver something special beyond gift cards or gas points? With a dedication to personalization across more aspects of a traveller's interaction with the brand, marketers can build a brand that almost acts as though the loyalty program is built into every interaction with the brand, for every traveller.
The trend towards attainable rewards and a broader spectrum of rewards has caught on, giving consumers more flexibility and brands more insights about a broader set of consumer preferences and behaviours. Wyndham Hotels revamped their program when they integrated with La Quinta Returns. They returned to a tiered model for redemption with their room night redemption rate lowered to an easier-to-attain 7,500 points vs. the previous flat 15,000 points. This shift should appeal to a wider number of travellers because points can be used across a broad set of Wyndham hotel brands and with car rental, flight and financial services partners. Points can also be redeemed in various ways, from the classic free nights and room upgrades to late check-in, late check out, and guaranteed room availability.
With Marriott's new Bonvoy program, points can be earned without a hotel stay at over 11,000 restaurants around the world.  Hyatt emphasizes smaller rewards that also deliver customer insights back to the company. The brand now reminds loyalty members that they can redeem points for perks like hot stone massages or breakfast in bed in their marketing material.
At the same time, Amex is overhauling their Delta credit cards, with much more attractive options for their entry-level "Blue" card while clawing back some of the features on the more expensive Gold and Platinum cards. This will award Blue cardholders many more Delta points from everyday purchases like gas and groceries. Even for the millions of people who travel very rarely, travel brands now play a significant role in personalized rewards day in and day out. Now the challenge is to take these smaller behaviours and build personalized programs that go beyond point redemption.
Loyalty That Improves Over Time
Today's loyalty program is really more like the source of fuel for a larger and more powerful "data program", which can allow travel brands to better personalize experiences. These new insights help brands make the most of machine learning to analyze behaviours, generate predictions and recommend messaging cadence, and other dimensions of interaction. This, in turn, has the potential to increase real loyalty through higher customer value, which should increase the brand's share of wallet with that customer.
A luxury Asian hotel brand, Shangri-la Group is adding smart tablets to each room. This type of technology opens up the possibility for millions of very personalized rewards during someone's stay, from earning a free room-service dessert to unlocking pay-TV channels. This is not only another good example of delivering personalization that delivers "micro-insights" back to the brand, but delivers a great venue for understanding individuals' price sensitivity as they make the points vs. dollars trade-off.
Investment in on-site technology isn't the only trend in improving individual loyalty. Millennials, in particular, align their spending with the values that matter to them, so the altruism and community support trends are also sure to expand. (As the retail world has already found, starting with Tom's and Warby Parker–companies that make a point of giving back.) Retail brand, The Body Shop, has a rewards program that focuses on a mutual cause; animal welfare. Customers are able to choose to donate their points to animal charities such as Born Free USA.
Many other brands are working AI, segmentation and gamification into their version of loyalty. For travellers that care about more than just points, these technologies can further personalize their experiences. For example, Kahn Academy keeps its students engaged by earning badges for moving quickly through their lessons and getting questions correct. Frequent younger travellers may appreciate a similar engagement opportunity through a mobile app that recognizes if they save their towels overnight (being green) or check out on time (easy to work with).
The path of true loyalty is through effective personalization. Collecting more traveller insights and delivering more personalized experience is the whole point of brand loyalty, not just for loyalty program customers. By expanding loyalty bit-by-bit travel marketers grow profits by leaps and bounds. For real transformation, feeding that loyalty data into a truly personalized approach is the game changer brands need to keep customers over the long term.