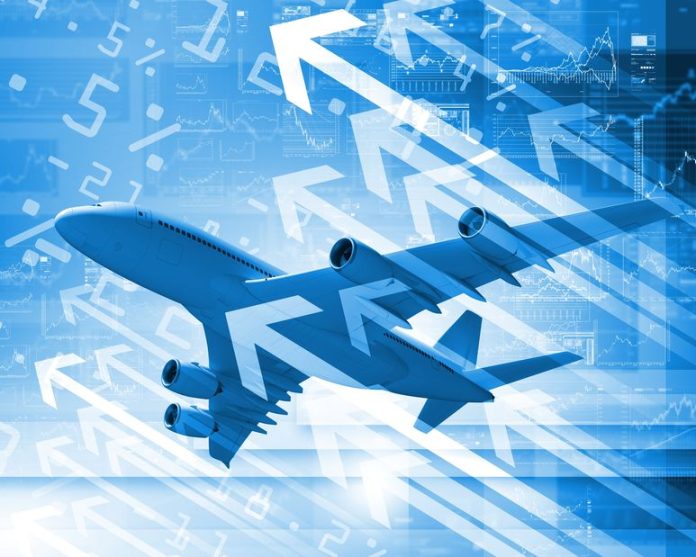 "Show me the money!"
That's what Jerry Maguire says to keep his Client in Cameron Crowe's 1996 film starring Tom Cruise in which Jerry, a sports agent, is let go by his employer and finds his own way. It's also an excellent mindset for those seeking successful airline careers.
Over the last 40 years, the airline industry CFOs have perfected the art of delivering lean and cost-conscious operations. Many of the best ideas have all been implemented over the decades,  and today, finding new savings without harming the brand is difficult – it can take sizeable investments to deliver new cost savings for the airline.  Fortunately for airlines and their CFOs –  on the revenue side though there is low-hanging fruit for "Show me the money!" mindset people to harvest.
Revenue vs Profitability
Many airline stakeholders are excellent at pumping the revenue pipeline –  including Sales, e-Commerce, Marketing and Ancillary Revenue. But few hold profitability levers like Revenue Management (RM), which is often done behind closed doors and obscure to non-practitioners.
However, when Loyalty teams work closely with Revenue Management  there is great potential to grow airline revenue and drive up profitability – at almost no cost. Qatar Airways enjoyed great success in the early days when the Loyalty Program – Privilege Club, worked closely with my team in RM.  It was a winning combination – Loyalty's marketing and data insights helped define the strategy and RM's historical and other data helped Loyalty shape the direction for the program.
The  Loyalty & Revenue Management Relationship – Supplying the Demand
RM allocates the right seat to the right passenger at the right time, altogether representing the right price. The fundamental role of RM is to assess demand for seats at different price points and optimise how many to sell at each fare, ensuring that seats which can be sold for more money tomorrow are not sold for less today.
Unlike Loyalty in most airlines, RM has the ability to look at the entire passenger landscape.  RM will look at every passenger –  including FFP members, alliance status holders and "infrequent" flyers who may be regulars with other airlines. These non-loyalty members, also known as shadow members/shadow passengers, are helpful as RM utilizes this data intelligence to generate a broader perspective on the airlines 'passenger makeup', compared to how other divisions in the airline use passenger data.
From there,  RM looks to the future, monitoring tomorrow's passengers as well as those past. The comprehensive  RM systems, data and reports are a goldmine for Loyalty teams seeking to understand:
Identify patterns between purchased tickets and co-brand/bank partnership activity.
Identify potentially high-value passengers that are not yet fully-fledged loyalty members.
Plan award-seat redemption sales in the future
Attract the high-tier members of tomorrow; and
Develop products for passengers who fly their airline infrequently yet are loyal customers and always fly that airline at specific times of the year (eg: Christmas, Chinese New Year)
This is achieved by first looking at historical Revenue Accounting data and advance booking reports – most loyalty and RM teams should already have good internal relationships to ensure the airline is on the right track. Both RM and Loyalty should also be familiar with the emerging One Order and One ID.
Loyalty teams are then able to share powerful insights with RM, which can further fuel the decision-making process to help drive up profitability.
Key data points such as:
Partnership strategy plans, which cities/regions new loyalty partnerships are launching over the next 6-12 months. Is there a new co-brand product where there is a potential spike in specific bookings?
Are top-tier members in specific countries or regions failing to retain their elite-status where this can have future revenue impacts on airline ticket sales?
Deals which FFP teams are working on with partner airlines, where discounting seats may be at the detriment to the airline.
Loyalty can offer insights not normally available in standard RM reports, and this powerful combination of data resources breaks down silos within the airline and provides stronger footing for both RM and Loyalty teams to more effectively deliver for the airline, passengers and loyalty members.
A recent example of this harmony between working teams is Emirates using loyalty data to assist in their network strategy between Singapore and Penang.
Show me the miles!
The loyalty program monetizes the brand perfectly by selling miles to the airline, to financial partners and other third parties for distribution as customer incentives. In turn, loyalty buys seats from the airline for redemptions and these internal agreements are often the basis for which to have a good working relationship.
The airline will always prefer to sell a seat for cash, and there's an understanding that and not everyone can go to Florida in the school holidays on points. But Loyalty can influence the number of seats and the commercial arrangement between RM and Loyalty. For the loyalty teams to get more seats, they must demonstrate the value that repeat passengers bring the airline – sell Loyalty to RM by explaining how you can make their jobs easier.
There are three ways to do this:
Offer RM more money for better seat availability. Well-run loyalty programs will have a strong understanding of their economics, and paying more for seats can make a lot of sense – Qantas recently did this and announced 5M additional seats would be available to members.
Provide more Loyalty data to help RM better understand how passengers make their purchase decisions.
Model RM's own mechanics, showing how repeat business from Loyalty reduces seats unsold, boosts demand allowing more seats to be sold at higher fares and reduces the need to hold sales and promotions.
These are just some of the ways which Revenue Management and Loyalty can share data to have a stronger working relationship.
In the end, Jerry Maguire finds out that the most important ingredient of success is not the money but a close personal relationship with his client, Rod Tidwell. The relationship between Loyalty and RM can inspire collaboration across an entire Commercial department.
In an industry where most function in silos, unleashing the Loyalty-RM super-duo is a natural place to start breaking down barriers.
Loyalty and Revenue Management are the two departments within the airline which have the capability to deliver strong and immediate high-margin revenue.
Can you imagine how much more profitable some airlines would be if these teams worked closely together?