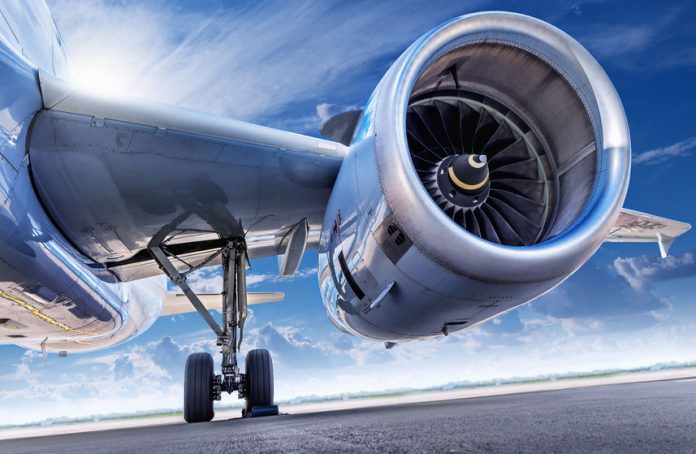 Looking back over the past 10-years, could we have predicted the airline loyalty industry would be where it's at today?
Could we have predicted that airlines would buy-back loyalty programs they once had sold to third parties?
Could we have predicted that United Airlines would stop rewarding members based on distance? Okay, yes, we probably could have predicted these.
However, it's fair to say that airline loyalty is moving faster than ever before. More programs are making micro adjustments rather than waiting for the '10 year refresh'.
Programs are launching new partnerships, new redemptions, the increased utility of the currency – faster than ever.
With the speed some programs are moving at, what will airline loyalty programs look at over the coming 12 months?
Here are my predictions on what we will see in the airline loyalty industry in 2020.
1. Airline loyalty programs will acquire new businesses
Cashed up airline loyalty programs will begin reinvesting their profits back into new business opportunities. New business opportunities that are complementary to the core frequent flyer proposition, and have strong synergies with driving loyalty economics for the airline. We may see airline loyalty programs 'acquihire' (buying a company for the purpose of getting the employees to work for the airline) as airlines struggle to attract non-airline talent.
Singapore Airlines has recently invested in App Challenges. Almost every major airline in the world has run a hackathon at some point – and the next logical step from getting their
feet wet in the hackathon space, is to seriously look at startups, and upstarts that can open up new revenue opportunities, and help the airline turbo-charge the loyalty business.
Summary: In 2020, we'll see strategic moves by some airline loyalty programs to invest or buy new businesses.
2. Low-cost airlines will fast-track their loyalty efforts
Low-cost airlines never seemed to crack the loyalty code. Easyjet offered paid subscriptions, Jetstar has a paid add-on loyalty upsell into the Qantas program. Scoot has a similar paid-up option into KrisFlyer. Air Asia BIG Loyalty offers no airline benefits at all to its top tier frequent flyers. Given the variety of loyalty offerings by low-cost airlines – it's clear there is no blueprint for success, as there is with traditional legacy carrier loyalty programs.
As traditional airline loyalty programs become more sophisticated and transform from 'marketing programs' into 'data-driven marketing engines', we'll see low-cost airlines embrace the competitive nature that a strong loyalty proposition can deliver to an airline.
In fact, I think in many ways, low-cost airlines can have a more powerful and more profitable loyalty program. Low-cost airlines have different metrics to full-service carriers, and that presents a unique opportunity. Low-cost airlines could recalibrate a loyalty proposition to focus on driving up core objectives like yield, ancillary, and share of wallet. Check out my article on how traditional airline loyalty programs are losing customers when they change their programs. The segment that traditional loyalty programs are losing is the ones low-cost airlines can pick-up relatively easy when they have a decent program in place.
Summary: Low-cost airlines will finally pull their socks up and launch a decent program
3. The Spinoff Model will Crash and Burn
Airline management and investors are starting to understand that the value of airline loyalty is entirely dependent on the relationship with the host airline.
The more disconnected the airline and the loyalty program is, the more stress the airline is put under, and, thus, the more pressure the loyalty program is under, and thus the relationship breaks down, and the value erodes.
Virgin Australia re-acquired its 35% take in Velocity – and the loyalty program now has a higher value than the airline. Under airline management again, it can continue to grow in value as airline and loyalty ops work together towards a common goal.
Air Canada Aeroplan is coming back in house – and a new program is due to launch in 2020. We expect big things from Air Canada.
Summary: The world is watching as two multi-billion-dollar airline loyalty programs are brought back in under the wing of the airline.
4. Greater Investment in Data
The Australian Government (ACCC) thinks that loyalty programs are so valuable, that they launched a full report into how loyalty programs are using customer data.
Obviously, this blog is all about how airlines, hotels, travel companies and loyalty programs can, and are using data to drive business objectives.
You can read about how airlines use data to power dynamic pricing, how data is used to measure loyalty, how Cathay Pacific lost $1B by not looking at the data, how bad data cost United Airlines lost $1B annually.
The fact is – data modelling, analytics, and intelligent commercial application of data is creating hundreds of millions of dollars in new revenue for airlines [If you run an airline program and want to generate more revenue from data – send me an email].
There are airlines in south-east Asia that can tell when their loyalty members fly with competing airlines… which airline, what flight number that passenger is on… WITHOUT USING CREDIT CARD DATA (which is not accurate by itself).
Data intelligence is a way for airline loyalty programs to systematically steal customers from competing airlines. It's happening right now – today. All under the radar. Fundamentally it's a data-war, and whichever airline loyalty program has the most data, and uses it properly – can apply it in a commercial manner to drive an uplift in airline metrics.
Data & Analytics has become such a key piece for airline loyalty in recent months. Abeed Rhemtulla, Managing Director at Analytics Recruitment Agency Specialist  – Enigma Consulting Group, who has placed some of the top roles in data science in APAC shares "loyalty marketing analytics has always been big business when it comes to driving customer spend. The shift has changed over the last 18 months and we have found there has been a huge surge in recruitment within newly formed teams, centred around rewards for external customers. A massive increase in hiring for data architects, data engineers and full-stack to help build data lakes".
Summary: Airline loyalty programs that leverage data analytics will continue to outperform the competition
5. Airlines That Neglect Loyalty Will Suffer
Airline loyalty program members are more clued-on than ever before. When programs make changes – members are talking about the changes with their colleagues, their family, on Facebook, Twitter, and other social media forums. They're comparing notes, and taking stock of the value the airline loyalty program is providing to them as individuals.
Loyalty programs that neglect, or continue to strip away value from the program, which is perceived to negatively impact loyalty members, will experience rapid customer attrition.
The same as for programs that build on the brand, add new benefits, new experiences, and bring new value to the member base – will see a rise in loyalty metrics and airline performance.
Airline management are beginning to understand that up to 60% of their total passenger base has some level of interest in the loyalty program¹. That is a big chunk of members, and spend, that can is put at risk every time the airline makes a change to the loyalty program.
Summary: Airlines that add more value to the loyalty program will perform better.
We're beginning to see airline loyalty programs transform faster than ever before in history.
Program changes, recalibration of benefits, new partnerships, new redemption options, the increased utility of miles and points, greater speed o, increased monetization of assets – all which are delivering record loyalty profits for many of the worlds major airlines.
As airline management begin to realise the business of airline loyalty is more than about selling miles to banks – we will begin to see a shift to where loyalty programs start operating like tech companies, rather than airlines.
2020 will be a big year for the airline loyalty industry.