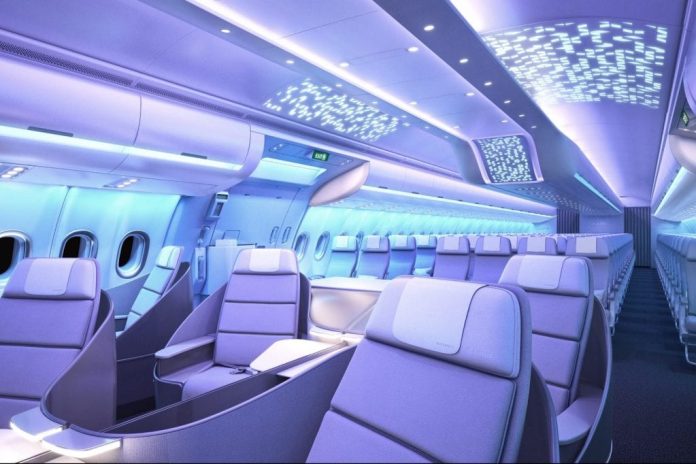 Each year I publish in advance my thoughts and insights as to where the travel loyalty industry is heading.
While 2020 was a tough one to predict, there were direct target hits, the most notable being #5 prediction for 2020 "Airlines That Neglect Loyalty Will Suffer".
It's now evident that loyalty programs are worth more than the airline group as a whole. Airlines with strong loyalty propositions are leveraging that value to secure much-needed cash investments, and thus, loyalty is the key asset for many airlines.
Where is the industry headed over the coming year?  Given the industry destroying events of 2020, what will airline loyalty programs look like 12 months from now?
Here are my predictions on what we will see in the airline loyalty industry in 2021.
1. A Loyalty Program, Will Buy or Start a New Airline
What a great time in history to get into the airline business!  Aircraft are cheap, there's an abundance of pilots, cabin crew, administrative and operational manpower.  Airports are discounting fees, Governments are supporting the industry through cash and non-cash incentives.
Access to capital is cheap, and competing airlines can be carrying billions of dollars of debt on the books which put a new airline entrant at a significantly better financial position than would otherwise have been possible in previous years.
Best of all – in some markets, the incumbent airlines are not even flying! So the competition is non-existent!!
Starting a new airline (or buying one on the cheap) suddenly looks mighty appealing, and since loyalty programs are worth more than airlines, maybe now is the time for loyalty to step up, and run the airline in a way that serves the loyalty company instead of the other way around.
2. A New Wave of Loyalty Tiers Added to Existing Programs
Almost every airline & hotel loyalty program today has extended elite status for the entire member base.  I remain sceptical of the long term value of a blanket free status extensions for everyone, not because it's a bad idea, but because of the problems this will cause programs down the road, including:
Zero incentive for customers to spend-up within the brand (big $$$ risk).
Programs with calendar year qualification periods that extended status early in the 2020 year have set high expectations for their customers that status will be extended in the 2021 calendar year.
For those travelling and utilizing status in the current environment, who are now considered ultra-high value customers (since they're flying, while others are not), the risk of losing that customer to a competition airline is significantly greater now.
The immediate cost to the program (or in some cases, the airline) for extending status with no revenue upside in the near future.
There are more reasons why complimentary status extensions are a bad idea which directly affects airline/hotel unit economics.
With that in mind – depending on when demand begins to ramp up, one method to undo the damage caused by blanket complimentary status extensions will be that programs create new status tiers.
Think super-premium tiers like American Airlines Concierge Key or British Airways Gold Guest Guest.  Another tier type might be subsets of existing tiers, such as American AAdvantage Platinum Pro versus American Platinum.  The third type of new status tier will be somewhere between the zero and first-tier (think between base level and a typical Silver-type status level) aimed at the frequent, yet not all that frequent-flyer.
While airlines and hotels will need to manage how many elite members they have in the program, the question will then become, can a loyalty program have too many elite members?
3. A Technology Leader Will Head Up An Airline
In recognition that airline profit is driven by technology, ancillaries, loyalty and other non-ticket revenue streams, it's only a matter of time before a non-airline, technology player steps into the CEO role of an airline.
Tech companies are driven by metrics like customer lifetime value, they're experts at serving the right ads, at monetizing the impossible, and could – if they wanted to – generate more revenue from airline membership bases than airlines currently bother to explore.
4. New Elite Member Benefits
Airlines and hotels do a good job of delivering frequent flyer loyalty benefits when you're flying or staying at their hotels.
But that Gold or Platinum card is useless once you step outside of the travel ecosystem.  Headed down to the local pub and flash your airline Gold card for priority service? Good luck with that!
Now is the time which loyalty programs are expanding their horizons and stitching up deals with non-air partners so that airline elite members can receive benefits of their elite status outside of the traditional travel experience.  Increasing relevance to top-tier members through everyday partners can bring value to both the loyalty program, and to the new partner.  It can also be a new revenue stream for the loyalty program if deals are structured correctly.
Imagine if top-tier airline loyalty customers had dedicated checkout lines at the supermarket, or lounge access at clubs around the cities?  This new dimension of elite status reward could unlock a new customer base while providing new revenue to the loyalty program.
5. Loyalty Companies Will Acquire New, Non-airline Businesses
As travel loyalty companies become more sophisticated, and there is an increasing need to diversify away from the host airline/hotel, the need to scout new revenue streams will begin to surface.
Instead of loyalty programs striking deals with third parties (aka: convincing the third party to buy loyalty points), the airline loyalty company could simply acquire a smaller player in the industry or start their own company in that industry.  So long as the new businesses are profitable and provide value back to the host loyalty program, there is real value in growth by acquisition.