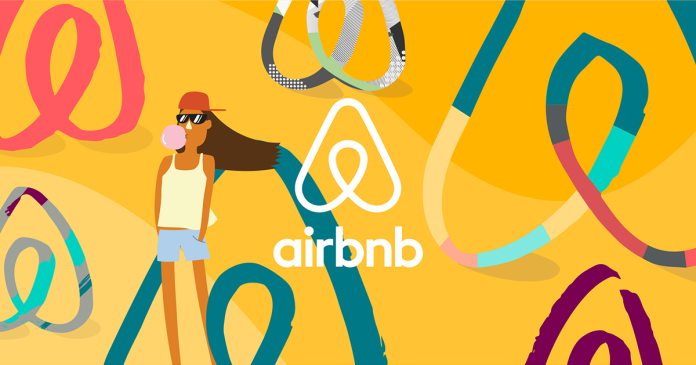 AirBnB & Noise data: How the data handshake improves customer experience
Data's value increases when it's shared, and you can make money by selling it. Sharing data allows marketers to better understand who their best customers are, which consumers they should market to, and with what specific offers.
Nesta developed the concept of a 'datavore' in the 2012 report Rise of the Datavores. This defined datavores as companies which gather online customer data intensively, subject this data to sophisticated analyses (such as controlled trials and data and text mining), and use what they learn to improve their business. They also report that they are more innovative than their competitors, in products as well as processes.
Uber has made its API generally available for any developers who want to find interesting ways to embed the service into their apps. That means any app that can send a destination address to Uber will be able to display pickup times and fare estimates without users having to leave their apps. Legacy companies have to change their mindsets to allow such initiatives to flower. Companies need to be getting more senior people within Marketing or as a separate function own the process of improving Customer experience through smart partnerships. Intelligently done this can open new channels, streamline customer processes & create innovative new products or services. Earlier you could get away without this because business was not so digital. Now your customers, your business operations, and your competitors are fundamentally digital.
But many companies don't get this. In fact, we don't value our customer data, even our furniture appears on our balance sheets but value of customer data is ignored.
By 2020, an estimated 50 billion devices will be wirelessly connected to the internet. At the same time, from 2012 to 2017, machine-to-machine traffic will grow an estimated 24 times, a compound annual growth rate of 89%. The majority of data will be collected passively through machine-to-machine transactions. Although still projected to grow rapidly, the overall proportion of data actively generated by individuals will decline. So a lot of data about us as customers will be passively collected without us even knowing about it.
Catalog retailers have long shared their mailing lists with other retailers to reach a wider audience. And financial companies have combatted fraud by pooling their data into Credit bureaus.
With the growth in programmatic advertising, there are certain categories of marketers with rich first-party data, like retail, travel, and financial services, but many big marketing spenders don't have such resources. For them, collaboration with publishers or other marketers rich with first-party data is mutually beneficial and drives the success of more sophisticated one to one marketing initiatives.Most marketers have been using walled gardens like Facebook & Google to access new customers & also to learn more about their own customers due to the enormous pool of cross-device consumer log-in data. Marketers are now realising a key limitation, as they put in their data to reach customers but do not get it back to build their own customer profiles and create a true universal view of the customer journey.
That is why we are seeing so much more of second party data.Second-party data is another company's first-party data that is strategically shared with your brand, in exchange for some of your own first-party data. This is how smart marketers are getting more scale for addressable advertising without losing sight of the whole customer journey in the process.The world is changing in one significant way-some companies are willing to share information & have started to access data that is available publicly. Open data—public information and shared data from private sources—can help create $3 trillion a year of value according to Mckinsey.
They share data through APIs. There are over 16,784 APIs offered by firms today, according to programmableweb.com. APIs allow different software applications to communicate with each other and exchange data directly, without the need for any human interaction. API's are now the de facto standard for sharing data, and have enabled organisations that hold large amounts of data to become platforms for third party innovation.
Twillio, for instance, provides a service that allows partners to send and receive voice and SMS communications.18 When a customer receives an SMS message telling them that their Uber driver has arrived, this is powered by the Twillio API.
So, the new-age companies use partnerships through APIs very effectively. Uber uses Google Maps, Twilio (SMS notifications), SendGrid (e-mails), and Braintree (payments) to make the magic happen. Airbnb, too, uses SendGrid, Twilio, and Braintree. Uber allows itself to be embedded into the Open Table and United Airlines apps. The OpenTable app has a 'Ride With Uber' feature, making it easy to book an Uber ride with a single click within the OpenTable app.
You don't see legacy companies doing this – Unilever sharing APIs with Philips or Ford sharing APIs with FitBit? Or, Barclays Bank sharing APIs with Walmart?
The algorithmic and API-based business will be the business of the future and it will change marketing as we know it.
Also today Marketers have access to a lot of external data. How they mash this up creatively with their own data & produce features that are of value to consumers is going to become very important in the days to come.
Here is an example:How Airbnb can add more value to its consumers?
Airbnb is making travel easier for its consumers & today they have access to a lot of data that can make the consumer's buying process easier!There is a lot of data available about city neighbourhoods.I thought of this particular example because of Ben Wellington's article in The New Yorker. He used data points from New York City noise complaints not only to map out which neighbourhoods were noisiest, but why they were noisy.
Noise data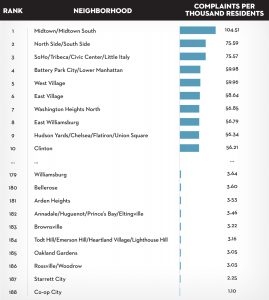 From the screenshot above, you can see that you'll definitely want to steer clear of two neighbourhood near the Bronx if you hate the sound of ice cream trucks.
How can this help a Marketer?: Imagine if this led Airbnb to import this data & use it to help you in selecting a place to stay. I am fresh from staying in Singapore in an Airbnb apartment which was in a noisy neighbourhood. If this can be created into an index which pops up as I view an Airbnb apartment, it adds another data based layer to my decision of which apartment to choose. You can enhance this with other data like Crime in the neighbourhood etc & suddenly data is actually adding much more value to the Airbnb platform.
So if data based storytelling can be linked to "How customers buy" , that can hugely enhance a customer's experience & value. Think about how you can do this in your business & use storytelling to impact key decisions in your company & also your customer experience. So Airbnb could get some API's from another company like How loud.
Soundscore™ is HowLoud, Inc.'s patent-pending technology to build a noise map and deliver data to users. A Soundscore™ rating is a number between 50 (very loud) and 100 (very quiet) that tells you how loud a location is due to environmental noise.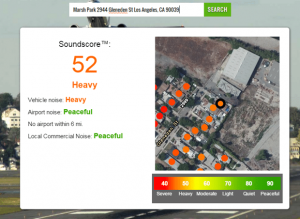 Here is another wonderful example from David Edelman of McKinsey:
"Let me give a great example that I personally went through. Sungevity is a company that has reconfigured the entire journey using all of these tools in an incredibly seamless way. They use a Google Maps API to locate houses that have roofs of adequate size, situated in the right latitude and longitude to be able to support a certain minimum amount of solar power.
They then send a direct mail piece, which I also received, to the homes that fit that bill, with a personalized message saying, "If you're interested in solar energy, type in this URL, because we think you're a prime candidate." That URL took me through a very personalized experience. I saw images of my home on Google Maps with solar power superimposed, including calculations of how much money I'd save based on assumed energy consumption. I could also click to talk to someone who sees that exact same information and could walk me through my specific process. When I logged back into the site, it remembered where I was in the journey and immediately adapted. Sungevity has completely thought through all the different moments in the journey and used the functionality and data available to make my experience personalized, simple, and relevant to my context".
Some thoughts:
Strategy: Important to create a data partnership strategy for your company. Assess what data you have & how partnerships can add value to your business strategy.This needs the company to think about designing of products and services with increased emphasis on the consumer experience.
Structure: Create a structure within your marketing group to oversee smart data based partnerships.
Enhance Revenue: Gartner Predicts 30 Percent of Businesses Will Be Monetizing Their Information Assets Directly by 2016.MasterCard aggregates anonymous purchasing data to sell market insights and retail location insights. ADP and Salesforce use APIs to build marketplaces around their core offerings.
Data sharing to improve customer experience: This can help the customer experience in many ways. Walgreens Photo Prints API allows a customer to print web-addressable photos (e.g., in cloud storage) to a Walgreens store of a customer's choosing.With APIs, John Deere's strategy changes from equipment sales to farm optimization. For customers or firms with John Deere's Field Connect monitors, an authorized API call will read soil moisture, air temperature, growing degree days, moisture change, solar radiation, and more. Also data sharing can help companies share data with sales partners, which help in two ways:1)The data you receive in return adds valuable marketing perspective that you probably can't get on your own.2)Sharing data helps transform your channel relationships from transactional into long-term partnerships, which can fend off price competition and open doors to other co-marketing activities.
Data enrichment: Data Fusion refers to the idea of combining data from many sources to create a more valuable view of an asset. Look at Zillow, the real estate company that combines many different data sources to provide an estimate of the value of a property.
Breadth of data: Companies with a presence across industries & having access to customer data across industry could build rich data partnerships.Conglomerates in India would be a great example.
The new API world allows a lot of data to be exchanged. APIs represent an attractive source of potential new revenue for companies, and companies have only just begun to explore potential applications.
Privacy: But Companies that want to unlock the value in data need to be able to demonstrate that they can do it in a way that preserves privacy.