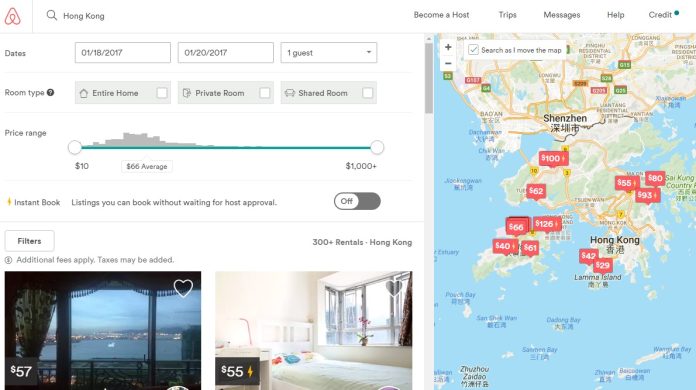 Many online travel agencies and search engines claim to know when is the best time to book a flight (with the answer often varying wildly).
If nothing else (forget about the accuracy of such forecasting), it's a good marketing exercise to lure people to a site to, well, look for a flight.
But very little research has been carried out to try and understand the mechanics behind booking schedules and rates on Airbnb, the global property-sharing monster.
My Property Host, a property management and concierge service for Airbnb properties, tracked details across 55,000 properties in London on Airbnb to try and figure out when is the optimum time for guests to secure a property on the site.
The analysis was based on the best combination of choice and competitive prices.
The company mapped asking prices from hosts with levels of occupancy to identify what it calls the "sweet spot" for potential guests.
It's worth noting that hosts can adjust their asking price both manually and by opting into the Smart Pricing tool that Airbnb provides.
But the point here is that hosts are well-known to alter their rates, so there is a part of the cycle which could be labelled as the most optimum time for guests to make their booking.
My Property Host found that hosts start trimming their asking prices at around 15 days to go, with discounts getting larger until six days out.
Discounting:
15 days – 5% off
10 days – 10% off
6 days – 18% off
Furthermore, occupancy rates rise quickly early on in the process and then were found to level off.
Around 20% of properties will be booked two months in advance, with this figure reaching 80% at ten days out.
The research still found that at six days out, average occupancy levels remained at 84%, with researchers claiming "cost-conscious bookers still have 16% of all properties to choose from".
Here's a chart on Airbnb asking prices versus occupancy rate:
My Property Host reckons the "sweet spot" only applies to short bookings of two nights or fewer – availability for guests seeking a longer stay will fall "much sooner" as travellers have a tendency to book early for fear of missing out on a property during their trip.
Managing director Elena Lopez says Airbnb hosts will often take a discounted booking as it is "always better than no booking".
"Typically, the tipping point is one week out – it's then that hosts start cutting prices most rapidly, while for guests there is still a reasonable selection of properties to choose from.

"Travellers who are willing to leave it this late to book will get the best prices for short stays, as hosts will be keen to fill any gaps – and often slash prices to do so.
However, if travellers are planning a long stay, Lopez argues, they should try the opposite approach: book well in advance but contact the host to ask for a discounted rate.
"Many hosts will swap a 5% or even 10% reduction for the security of knowing that their property will be taken for a good chunk of time."
Originally posted on Tnooz as Number-crunching reveals best time to book on Airbnb