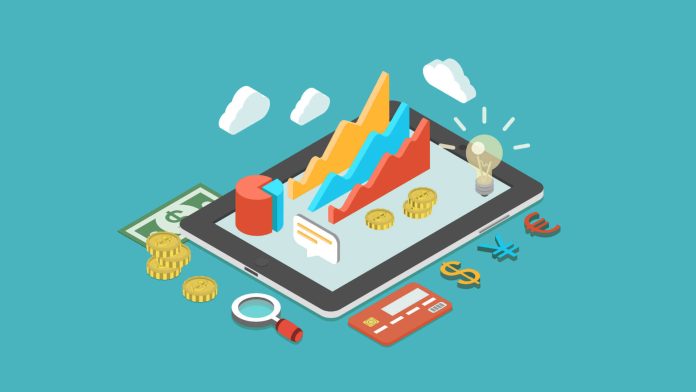 Today, the marketing industry is permanently connected to technological innovation. The many new resources and techniques continuously entering the marketplace mean that advertisers have no shortage of new methods for attracting buyers and boosting sales conversions. Big data is one of these developments, and it has the potential to transform the manner in which advertising is approached.
Problems like price adjustments, territory mapping, and interactive customer-building techniques are now being seen from a fresh perspective thanks to the information produced by big data. Unique formulas for parsing through files and new types of analytical software enable advertisers to directly apply the info produced by big data feedback to any advertising obstacle.
What We Predicted
During the initial phases of big data's popularity surge in 2013, Neolane performed a study that found 57% of DMA members thought enhanced analytical software would bring about better conversion rates. One-third of the advertisers interviewed continued to say that they anticipated better awareness of customer practices. Yet oddly enough, over 60% of the interviewees confessed that they had no real method for using big data in their advertising campaigns.
What We Learned
In the days following this 2013 study, the marketing industry has changed considerably regarding big data. Strong info recording and statistical tools built into many marketing systems like Google's have led to a huge volume of insights being produced that have revolutionized the advertising industry. Although some of these insights could be regarded as common sense, others that we've come to discover are truly unexpected.
Totally contradicting the previously established standard customer response rates, it was found that after just five hours, marketers are 3,000 times more unlikely to engage a sales lead. Before this, nobody would have deemed a scant five hours sufficiently long enough to basically lose a prospective customer completely. In conventional pre-technology marketing, five hours actually would have been a totally realistic response time for making sales conversions. Aside from this customer trend, we discovered that the greatest likelihood of getting conversions is when a prospective customer is reached within just five minutes of making an inquiry.
A survey performed by Harvard in 2011 reported that speed was the most critical factor in getting sales conversions and that replies made inside of one hour were a whopping 700% more apt to convert than companies that replied after one hour. Companies that waited over a day more or less fell off the radar completely regarding their likelihood of making sales conversions, which was a huge shock to businesses that had formerly thought that 24 hours was an adequate response time.
Putting Insights To Work
While tracking conversions and working on SEO, it's rather easy for advertisers to make the mistake of overfocusing on internet conversion rates. Although built-in big data applications from Google, web servers, and consumer analytics programs mostly target internet conversions, there are other resources that transpose the information generated by big data over the whole scheme of sales-attracting business measures. Regardless of what kinds of sales your company is engaged in, big data is incredibly useful for attracting more leads and improving your conversion rates. Making use of insights that tell you the most successful response periods and the ideal days each week to deliver emails – in conjunction with internet insights, like the optimal advertising campaign name or web page layout – can enable your company to achieve maximum conversion rates.
In order to truly watch your number of sales conversions increase, it will be necessary for you to apply the insights produced by big data software to all areas of your advertising endeavors. As soon as you begin to effectively use big data, you'll also realize that you're gaining the extra benefit of knowing more about your prospects, which makes it even easier to communicate with them and learn the best ways to transform connections into conversions. For that reason, big data insights don't just explain how you should design your advertising campaigns in an effort to get conversions; they also bring you closer to your clients. And as everyone in business knows, having a firm knowledge of your customer base is 100% essential for real company success.
Originally posted on SmartDataCollective